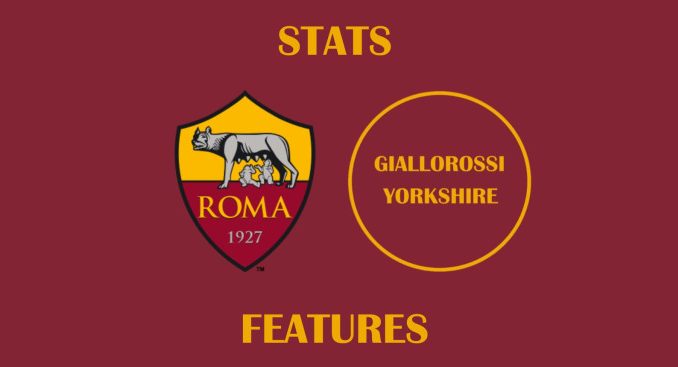 With a hectic schedule awaiting clubs on the resumption of Serie A, managers will no doubt have taken relief from the fact that they will now be able to use up to five substitutes per match.
The change to the rules means that there will be more chances for players on the fringes of their squads, with some younger players perhaps benefitting.
Coaches will also be keen to make the most of their extra opportunities to make important changes, potentially bringing on a player who helps to change the outcome of a game.
But how have Roma's substitutes done this season?
24 players have come on in Serie A matches under Paulo Fonseca, with only Chris Smalling, Lorenzo Pellegrini and goalkeepers Pau Lopez and Antonio Mirante starting all of the games they have individually played.
Taking into account league matches only, Davide Santon and Nikola Kalinic have been Fonseca's most trusted men from the bench, each making seven appearances as substitutes – with Santon often used to make things sturdier at full-back, and Kalinic sent on up front in the hopes of getting a game-changing goal.
Diego Perotti and Cengiz Under have both made six appearances from the bench, as Fonseca has also looked to the wings when trying to change games.
However, a different duo have played the most minutes from the bench, with Javier Pastore and Carles Perez both clocking in 128 minutes as substitutes. Given that Perez only joined in January, that shows how keen Fonseca has been to integrate him, and perhaps he will be given even more responsibility in the weeks ahead.
Five other players have tallied more than 100 minutes in substitute appearances this season, with Leonardo Spinazzola being called on for the longest duration behind Pastore and Perez. Fonseca has also regularly turned to Henrikh Mkhitaryan – and it is the Armenian who has been arguably the most impactful player off the bench.
Mkhitaryan is the only player to score from open play for Roma after coming on this season (Diego Perotti has scored one penalty as a substitute). One of Mkhitaryan's pair of sub goals came in the same game as Perotti's, the 3-1 win at Hellas Verona in December 2019.
The other came after he replaced his Argentine teammate in another 3-1 win during the same month, this time at home to SPAL. However, before the league was halted, Mkhitaryan was beginning to build up serious momentum as a starter, meaning he is likely to play an even more prominent role in the forthcoming weeks.
The attacking midfielder says he wants to stay at #ASRoma "not only next season, but for the next few years." This is why...@HenrikhMkh #Mkhitaryan pic.twitter.com/xJflVMpSFo

— Giallorossi Yorkshire (@RomaYorkshire) June 9, 2020

  
Three players have provided an assist after coming on as a substitute: Perotti, Perez and Bruno Peres. The latter player could be set for a big end to the season, given that his Roma future likely depends on his performances. If he gets more opportunities and can set up chances for his teammates again, it would do his chances of staying at the club little harm – although he faces a race against time to do so, especially if Davide Zappacosta returns to fitness in time to offer more competition at right-back.
With the greater amount of substitutions allowed, Fonseca could begin to deploy replacements from earlier in matches. So far, the player he has given the longest average amount of time per substitute appearance (other than Mirko Antonucci, who has since left the club on loan) is Edin Dzeko, who was given a total of 66 minutes to influence things across his two cameos from the bench.
Of course, Dzeko is likely to be a starter for the majority of remaining games, so it is important to look at the other data. Of the players with five or more substitute appearances, Pastore and Perez have both been given decent amounts of time – usually around 25 minutes and 36 seconds, to be precise – to change the action when called upon.
And for those with fewer than five appearances from the bench, the same goes for a certain Nicolo Zaniolo.
The Italian winger is one of the players who will benefit the most from the enforced break, having been scheduled to miss most of the season after picking up an injury against Juventus in January. Now, Zaniolo is ready to resume group training, although caution will be needed to re-integrate him safely back into action.
His three substitute appearances in Serie A so far have lasted an average of 25 minutes and 20 seconds, and Fonseca could look to utilise him from the bench once he is back to full fitness. He would certainly be a dangerous prospect for tiring defences to contend with.
But who do the statisticians believe has had the best impact from the bench? Using players' average ratings from their sub appearances via WhoScored.com, Perez seems most likely to be a success. He has an average rating of 6.6, a number bettered only by Dzeko (although the Bosnian's sample size is just two games).
Mkhitaryan has also impressed with an average sub rating of over 6.5, but Kalinic has registered an average of under 6, despite the numerous chances given to him by Fonseca. However, in his defence, those cameos have not lasted particularly long, as of the players to have made more than five substitute appearances, he is the only one whose have not accumulated to more than 100 minutes.
Perhaps some extra gametime will benefit Kalinic – who, it should not be forgotten, scored a brace in the last game before the break, looking like he was beginning to find his form.
He is another player fighting for his future, as it seems unlikely his loan will be bought out at the end of the season. Could a strong end to the campaign change that?
Overall, Roma players have not had a major impact off the bench this season. Only three of their 51 Serie A goals (just under six per cent) have been contributed by substitutes, a tally only better than six of the 19 other teams in the league.
Contrasted to top four rivals Atalanta's 14 goals from the bench, a league high that accounts for 20 per cent of their goals, that does not make for promising reading – although the chance for more subs to have an impact in the coming weeks could change that.
Fonseca will be hoping he can make the right decisions in order for Roma to get the results they need to try and catch fourth place.