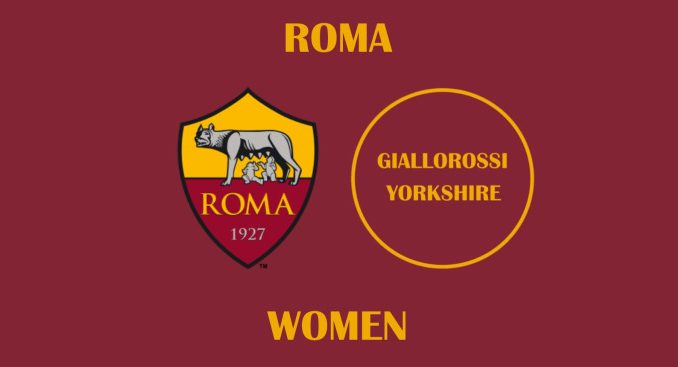 Roma Women were newcomers to the European stage for the 2022-23 season, but as the campaign has unfolded, they have established themselves as worthy Champions League competitors.
After finishing as runners up in Serie A Femminile last season, Roma earned the chance to compete in the Champions League for the first time since forming their women's section in 2018. First, they beat Glasgow City and then Paris FC (the latter on penalties) to progress to the second round. There, they overcame Sparta Prague – with Emilie Haavi's late winner in the first leg one of the most memorable moments of this journey – to earn their place in the group stage.
Finishing second in Group B, behind Wolfsburg but above St. Polten and Slavia Prague, Roma ultimately were rewarded with a standout tie against Barcelona in the quarter-finals.
It proved to be their final hurdle after a spirited display in a 1-0 defeat at Stadio Olimpico before a 5-1 loss at Camp Nou, emphasising the calibre of club Roma had earned the right to play against.
Without a doubt, the Roma squad can be proud of their efforts from their first experience of the Champions League. Until their very last match in it, at no time did they look dangerously out of their depth, instead proving that they belonged among the European elite. Even if they couldn't end up at the top of the tree, that was never the expectation as this journey began.
Broadly, this was a season of consolidation on the continental stage – and although all eyes are on what current Serie A leaders and Coppa Italia finalists Roma can achieve domestically this term, their inaugural European endeavour can be classed as a major success.
It all started in Scotland, where Glasgow City hosted Roma in the first round's semi-final. It was tricky to judge how Alessandro Spugna's side would match up with their opponents, but they soon showed there was no reason to read into their relative inexperience in the competition. Roma generally exhibited themselves as a composed unit, earning a 3-1 win to set up a final tie with Paris FC to reach round two.
The challenge put up by the French side was slightly superior, meaning Roma had to settle for a goalless draw. Their fate would be decided by a penalty shootout, providing an almost immediate moment of tension in their quest to establish themselves in the Champions League.
Fortunately, Camelia Ceasar was able to make a save against Clara Mateo, while all five of Roma's penalty takers scored, so the Giallorosse progressed to the next phase.
Ceasar has allowed Roma to approach penalty shootouts with a greater sense of calm than perhaps should be usual in the past, and did so again by taking the pressure off when it first truly emerged in this tournament. Fast forward a few months and she would be making nine saves in the first leg of the quarter-final against Barcelona at Stadio Olimpico, showcasing her dependability in front of the biggest crowd ever seen in Italy for a women's football match.
Although Barcelona would be viewed as the toughest opponent Roma could come up against, they were not the only former Champions League winner to be placed in the Giallorosse's way. Indeed, at the time of the group stage, Wolfsburg were the most formidable obstacle Roma had faced.
To their credit, Spugna's side earned a 1-1 draw in the first meeting with the German champions, even enjoying being in the lead for half an hour after Valentina Giacinti's early opener. It was largely on that November night that it became clear that Roma were going to be worthy competitors against anyone.
It wasn't just the scoreline, but several of the underlying statistics indicated that there wasn't much between Roma and Wolfsburg on that occasion. For a newcomer to the competition to match a club that had won it twice before – even if the return fixture ended in defeat – was a significant accomplishment.
The group stage also featured some high-scoring performances, namely in the 4-3 and 5-0 defeats of St. Polten. The away leg had been a frustrating match which Roma dominated, but only pulled away as winners after a late flurry including goals from outside the box by Manuela Giugliano and Paloma Lazaro, while the designated 'home' return also saw a late rush of goals as the Giallorosse's confidence grew at Stadio Domenico Francioni.
After having to play their home games in the group stage in Latina, rather than Stadio Tre Fontane, Roma upgraded their setting for the knockout phase. For the quarter-final first leg against Barcelona, they entertained a crowd of nearly 40,000 fans at Stadio Olimpico.
It was the largest attendance of any women's football match ever held in Italy, emphasising the connection this team are having with the club's fanbase.
For some individuals, namely Elisa Bartoli and Giada Greggi, it will have been the fulfilment of a lifelong dream to play at the stadium where they will have spent countless hours watching the Roma men's team over the years that entrenched their support for the club. Now, it was their turn to take to the turf.
Roma put up a battling performance on the occasion, doing well to limit Barcelona to a one-goal advantage. Admittedly, there were only really moments of pressure, rather than genuine chances, in the direction of the Barcelona goal, but the commitment on display from Roma was something to be proud of.
This team have become a headline attraction and ought to be dreaming again about competing on such stages.
The second leg against Barcelona would display the distance at this moment in time between Roma and the very top in Europe, but by the full-time whistle, Spugna's players could hold their heads high.
What a place for their inaugural European campaign to end, in front of more than 54,000 fans at Camp Nou, one of the most famous stadia on the continent. And it was fitting that, despite the heavy defeat, Roma scored the last goal of the tie, with their all-time leading markswoman Annamaria Serturini writing the last chapter of this particular story – one the club will hope is going to have several sequels.
Nobody knew what to expect from Roma at the first time of asking in the Champions League, but now their adventure has concluded, the answer is clear. This team will provide a competitive attitude in any setting and, although there is still plenty of progress to be made, they earned their place among the best eight clubs in Europe this season.