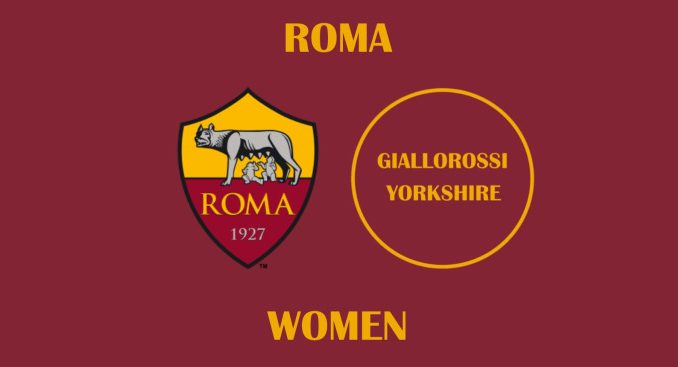 Roma Women are arguably in the toughest group of all for the 2023-24 Women's Champions League.
They will be coming up against three teams they have never faced before in competitive action, but are all recognisable names: Bayern Munich, Paris Saint-Germain and Ajax.
Here is the lowdown on all three opponents.
Bayern Munich
How they qualified: Frauen-Bundesliga champions
Only four teams go directly into the group stage of the UWCL, but Bayern were one of them thanks to their status as champions of the 2022-23 Frauen-Bundesliga. They finished above the previous season's champions, Wolfsburg, by two points.
Last season's UWCL performance: QF
Just like Roma, Bayern reached the quarter-finals of last season's competition. They beat Arsenal 1-0 in the first leg, but lost 2-0 in the second to end their European campaign. Previously, they had finished second in their group by virtue of having the inferior head-to-head goal difference to Barcelona.
Best ever UWCL performance: SF
Twice before, Bayern have gone one step further than they did last season. In the 2018-19 and 2020-21 seasons, they got to the semi-finals, but suffered aggregate defeats by two goals to Barcelona and Chelsea respectively.
Key player: Stanway
Bayern have talent all over the pitch and have strengthened their squad further by adding players like Pernille Harder and Magdalena Eriksson from Chelsea this summer, but in terms of someone who was already at the club, England midfielder Georgia Stanway will be one of the most familiar faces for British fans. She has started all four of Bayern's league matches so far this season.
Roma connections: Wenninger, Feiersinger, Kumagai, Korpela
Last season, Roma took Carina Wenninger on loan from Bayern, where the defender was a club legend. Wenninger helped Roma to their first ever Scudetto before retiring. Since then, Roma have signed Saki Kumagai from the Bundesliga champions this summer, while two other recent recruits, Laura Feiersinger and Tinja-Riikka Korpela, also had spells with them in the past.
Other games against sides from same countries: Bayern have never played an Italian team in the Champions League, but Roma faced a German outfit in the shape of Wolfsburg in last season's group stage, giving a decent account of themselves by drawing one game but losing the other. There was previously a friendly between these two clubs in 2021, which Bayern won 4-0.
Paris Saint-Germain
How they qualified: 2nd in D1F, beat Man Utd in qualifying
For the second season in a row, PSG were runners up to Lyon in Division 1 Feminine in 2022-23, although this time they cut the gap from 11 points to six. Thanks to their league finish, they went straight to Round 2 of qualification, where they beat Manchester United 4-2 on aggregate.
Last season's UWCL performance: QF
Again like Roma (and Bayern), PSG were in the last eight last season, ultimately falling 2-1 on aggregate to Wolfsburg. They had finished second in their group, behind Chelsea but above Real Madrid and Vllaznia.
Best ever UWCL performance: F
PSG's women's team has existed since 1971, just one year after the men's setup was established. It took them until 2011 to qualify for the Champions League for the first time. Four years later, they were finalists, only losing to Eintracht Frankfurt in stoppage time. Another appearance in the final followed in 2017, which went even closer as they lost to a Lyon side containing current Roma midfielder Kumagai on penalties.
Key player: Geyoro
Marie-Antoinette Katoto has spent her entire career with PSG and became their record scorer by February 2022, so she will be one to watch up front, but having missed most of last season through injury, perhaps the main threat Roma need to be wary of is midfielder Grace Geyoro, who scored a hat-trick against Italy at Euro 2022. Two other familiar faces would be Tabitha Chawinga, who was at Inter last season, and former FIFA women's player of the year, Lieke Martens.
Roma connections: Swaby, Hegerberg
In the summer transfer window between their first and second seasons, Roma took Andrine Hegerberg directly from PSG, where she had just spent a season. The Norway midfielder made a total of 27 appearances for Roma and became a Coppa Italia winner. The other player to have spent time with both clubs – although she never got to debut for PSG after joining them in January – is defender Allyson Swaby, who is now back in Italy with AC Milan.
Other games against sides from same countries: Roma have one previous encounter with a Parisian team, having beaten Paris FC on penalties to reach the group stage last season. This will be the first time PSG have played a Serie A side in the UWCL, but there was a friendly between the two sides in September 2019 for the Trofeo Luisa Petrucci, which the French side lifted after a penalty shootout, and another in August 2021, which the Giallorosse won 2-1 with goals from Manuela Giugliano and Annamaria Serturini.
Ajax
How they qualified: Eredivisie winners, beat Dinamo Minsk and Zurich in qualifying
The third and final domestic champion in Roma's four-team group, Ajax won the Eredivisie Vrouwen last season by just one point, despite only losing one game. They then went down the Champions Path of qualification, beating Dinamo Minsk in Round 1 and Zurich in Round 2 (comfortably in both cases).
Last season's UWCL performance: R2
Getting to the group stage is a first in the current format of the UWCL for Ajax. Last season, they fell in the round before, losing to eventual semi-finalists Arsenal by one goal on aggregate.
Best ever UWCL performance: Round of 16
While the group stage is new territory for Ajax – or indeed, any Dutch club in the current format – they did reach the equivalent round of 16 back in 2018-19. They were out of their depth, though, and lost 13-0 on aggregate to eventual champions Lyon.
Key player: Spitse
Experienced midfielder Sherida Spitse captains both Ajax, whom she joined in 2021, and the Netherlands national team, for whom she is the most-capped player of all time with 223 appearances. She was previously a teammate of Roma winger Emilie Haavi at LSK Kvinner.
Roma connection: No players have represented both clubs yet.
Other games against sides from same countries: While Roma will be up against a Dutch side for the first time in the UWCL, Ajax have played an Italian opponent before. During the 2017-18 season, they faced Brescia in the round of 32. The Brescia team at the time included current Giallorosse players Manuela Giugliano, Valentina Giacinti, Martina Tomaselli and Camelia Ceasar – as well as now-departed future Roma defenders Federica Di Criscio and Tecla Pettenuzzo – and condemned Ajax to a 2-1 aggregate defeat.