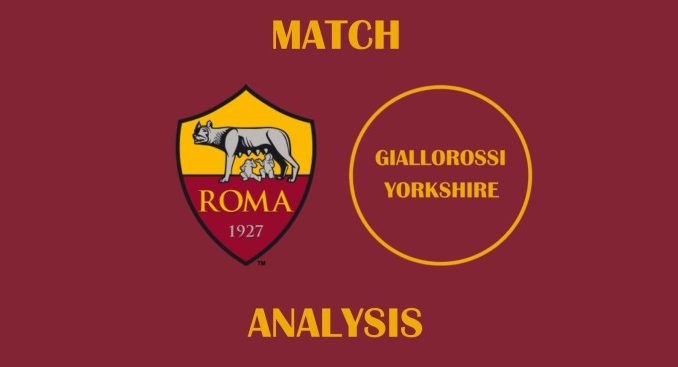 Just 12 minutes had been played at Stadio Olimpico, but it already felt like Roma were in for a tough night.
Paulo Fonseca's side went into their match with Udinese on the back of a disappointing defeat to AC Milan. There was hope that playing a side lower in the table would allow them to return to winning ways, but that was not fulfilled.
When Kevin Lasagna gave Udinese the lead after a dozen minutes, Roma seemed condemned to defeat already. It has been a theme far too common in recent years – not just under Paulo Fonseca – that Roma can struggle in the face of adversity against teams they should be beating.
The 7-1 loss to Fiorentina in the Coppa Italia last season, under Eusebio Di Francesco, springs to mind. That was a prime example of Roma struggling to find their character when things weren't going to plan on the pitch.
Two coaches later, Roma are finding themselves in similar scenarios. They didn't give up after that Lasagna opener against Udinese, but it never really felt like they had a chance of getting back into the game. Why?
The sending off of Diego Perotti did not help the cause. Starting as a number 10, the Argentine had a big role to play in conducting the attacks. When his evening was cut short, a crucial part of Roma's jigsaw was lost.
After that, both sides kept pressing, but even though Roma had more shots on target, it was Udinese who looked more dangerous. Probably aided by the extra man, they seemed to have a better connection going forward.
No matter what they tried, Roma couldn't find that next gear to get back in the game. It seems that when they enter a losing position, they feel consigned to staying there.
Roma's last three games before the Milan defeat all saw them come from behind to get a result. But it has barely happened elsewhere in the season. It appears the first goal is more crucial than ever for Roma.
In all competitions, the Giallorossi have lost 10 of the 15 games in which they have conceded first this season. In half of those defeats, they haven't even managed to score.
Mentality may be an issue, then. Overall, Roma have dealt well with some difficulties this season – with Fonseca being resourceful in the face of an injury crisis in the Autumn. However, on the pitch, when things start going against the plan, Roma seem to lack belief that they can turn things around.
It's hard to pinpoint a reason for this. Perhaps the excessive changes made by Fonseca do not help the cause. The manager rotated his lineup heavily against Udinese, and consequently, the players lacked fluidity.
Of course, Fonseca has to make changes given how quickly the games are coming. But they have to be the right changes. And the overturn was a little too much going into the Udinese match.
Only Antonio Mirante and Chris Smalling have been ever-present since the resumption. However, Smalling has – partially by necessity – played with a different centre-back partner in each game. That doesn't particularly help.
Embed from Getty Images
Now, Roma find themselves not just needing to turn an individual match around, but an entire season. To do so, they will have to find hunger from within. The senior players in the squad will need to step up and show leadership.
Of course it matters for many of these players. Even when he's not at his best, it was clear against Udinese that Aleksandar Kolarov cares, for example. The will to win is there – the squad just need to convert that into a genuine belief.
It works both ways, of course. Roma have still only lost once under Fonseca when they have scored the first goal. Clearly, they need to make a strong start in each game in order to succeed.
The next match against Napoli will be a tough test of Roma's credentials of holding onto fifth spot. They will have to discover the right levels of focus, but maybe the enhanced stature of the game will help them. When the stakes are high, it can motivate players.
Roma need to find that motivation from somewhere. If there is an issue at present with mentality, Fonseca will need to instill some more resilience into his squad.
But if they can find that spark, it will serve them better in the weeks ahead. Right now, more than ever, Roma need to keep believing when they keep getting knocked down.