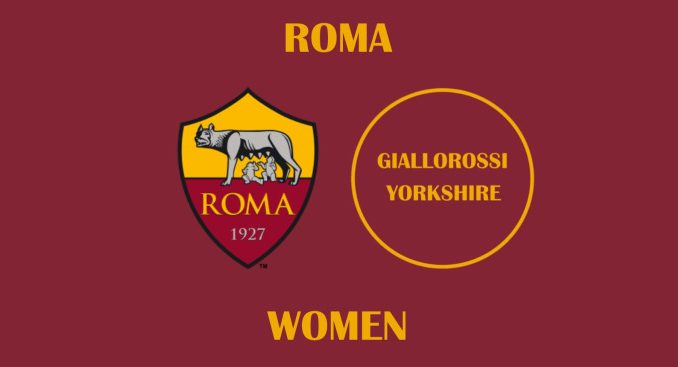 Annamaria Serturini recorded the achievement of becoming the first player to ever reach 50 appearances for Roma Women on Sunday.
The winger even marked the occasion with a goal – her 20th for the club – as Roma drew 1-1 at Inter.
That makes Serturini both the all-time leading appearance maker and goalscorer for Roma Women. But how far ahead is she of her teammates?
Here are the top five players with the most appearances and the top five goalscorers from the club's short history in women's football so far.
Congratulations to @AnnaSerturini on becoming the first player ever to reach 50 appearances for @ASRomaWomen 👏

— Giallorossi Yorkshire (@RomaYorkshire) October 11, 2020

  
Top Appearances
5. Vanessa Bernauer – 40
Roma's most experienced midfielder, Vanessa Bernauer has been with the club since the start. The Swiss international started playing in a deep midfield role, before moving to a slightly wider position.
4. Giada Greggi – 43
Rome born and bred, Giada Greggi has become one of the captains of the group thanks to her passion for her hometown team. The dynamic midfielder didn't feature as much last season and will miss most of the present campaign with an ACL injury, but already has already amassed a lot of experience.
3. Elisa Bartoli – 44
The first ever captain in Roma's history, Elisa Bartoli has ensured the tradition of the club having homegrown leaders has translated to the women's team too. Whenever available, the full-back is the first name on the teamsheet – all 44 of her appearances have been starts.
2. Agnese Bonfantini – 46
Deployed on the opposite flank to Serturini, Agnese Bonfantini is another example of how Roma can create danger from out wide. The right winger is a goal threat thanks to her direct approach, and is the only other player to have reached double figures in terms of goals for the club so far.
1. Annamaria Serturini – 50
Serturini has reached an impressive landmark quicker than anyone else. In making her 50th appearance for the club, she has become the first woman to reach a half century of games in Roma colours.
Thanks to her goal threat and dribbling ability, she is one of Roma's key players in attack. And at just 22 years old, the Italy international has every chance of reaching many more milestones across her career.
Embed from Getty Images
Top goalscorers
5. Andressa Alves – 8
An efficient source of goals ever since she arrived at Roma from Barcelona in 2019, Andressa Alves not only takes penalties for the club, but is also capable of scoring from open play. Her transition into a more central midfield role last season did not restrict her goalscoring capabilities; if anything, it enhanced them.
4. Elisa Bartoli – 8
Even though she is a left-back, Bartoli likes to roam forward at every opportunity. It has allowed her to score some memorable goals – including one famous overhead kick against Orobica. She is therefore the highest scoring defender Roma Women have ever had.
3. Lindsey Thomas – 9
Lindsey Thomas made an instant impression after joining Roma in 2019, becoming the leading foreign scorer of any team in her first Serie A Femminile season. The French forward would likely have reached double figures had the campaign not been halted prematurely.
2. Agnese Bonfantini – 12
Bonfantini's eye for goal improved in her second season with Roma, when she scored eight times – double her tally from the previous season. Her tendency to drift inside from the right wing has created several scoring opportunities for her, which she has often taken.
1. Annamaria Serturini – 20
Far out in front as Roma's top scorer, Serturini has always been a reliable presence when finding herself in front of goal. Like Bonfantini, she also likes to cut inside from her position out wide to get into scoring territory.
Serturini has scored all types of goals for Roma so far, and with 13 in her first season, is the only player to have scored double figures in a single campaign for the club to date.
5⃣0⃣ games
2⃣0⃣ goals
 @AnnaSerturini on the scoresheet again! 🔥
 #ASRomaWomen #ASRoma pic.twitter.com/lcLdQ2p1lW

— AS Roma Women (@ASRomaWomen) October 11, 2020