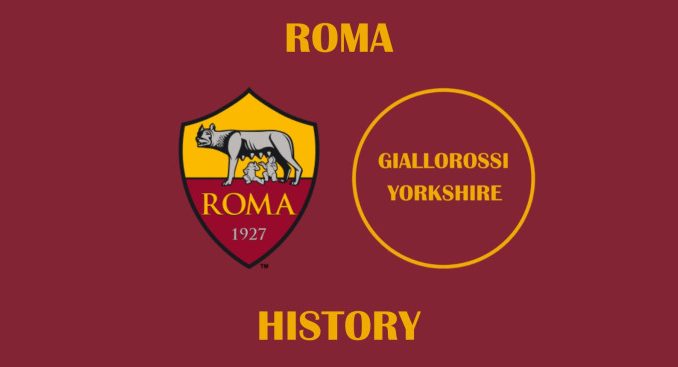 Every so often in a club's history, there comes a player whose arrival will transform their fortunes.
At Roma, it was Fulvio Bernardini in 1928, or Gabriel Batistuta in 2000, for example. Both players brought enough individual class to lift the club as a whole to another level.
But perhaps the most iconic example was at the start of Roma's most successful decade.
On 10th August, 1980, Paulo Roberto Falcao arrived at Roma. And then, everything changed.
The beginning of Dino Viola's dynasty as president had culminated with a Coppa Italia win at the end of his first summer at the helm of the club. But now, Viola wanted to make Roma the consistent force they deserved to be.
Nearly four decades had passed since Roma won their first – and at that point, only – Scudetto. Viola wanted to make an impression at the start of his tenure as president, and that meant bringing in a world class player.
There was talk of Zico. The legendary attacking midfielder had scored more than 200 goals in less than 10 years with Flamengo, and had starred at the 1978 World Cup.
But Roma had a different Brazilian on their mind. His name was Falcao.
Embed from Getty Images
Paulo Roberto Falcao's rise to prominence had followed a similar timeline to Zico's. At that point, both men had only played for one club. Falcao had made his debut for Internacional in 1972 – one year after Zico's for Flamengo – going on to win three Brazilian league titles.
A full Brazil international by 1976, the same year as Zico, Falcao had missed out on their World Cup squad in 1978. But that was a surprise. Many held him in high enough regard to think he deserved a place.
As he continued to impress in his homeland, Roma became aware of his talents. They were so taken by him, that they decided Falcao was the player they should pursue, not Zico.
While some supporters were initially disappointed by that decision, many more flocked to greet Falcao when he joined. There was a high sense of anticipation about his arrival; 5,000 fans went to welcome him at Fiumicino airport when he touched down on 10th August, 1980.
🇧🇷🛬 40 anni fa il suo arrivo a Roma... 💛❤️

 #ASRoma pic.twitter.com/cOfSv3L52T

— AS Roma (@OfficialASRoma) August 10, 2020

  
Before bringing him to Roma, the coaching staff had some doubts about Falcao's form. After scouting him in a friendly, assistant manager Luciano Tessari thought the Brazilian had been quiet – but was impressed by some moments of brilliance.
It left him with a dilemma. But when he told Nils Liedholm, the coach was convinced enough to bring him to the capital.
In his first friendlies for his new side – including one against the side he had been bought from as an unofficial debut – Falcao was still struggling to dominate in the way the staff thought he would. His performances did not seem to be of the standard of a player worthy of being chosen ahead of Zico.
The reason soon became clear. Falcao was suffering with a fever. Once he recovered, Roma saw the real Paulo Roberto Falcao – and he became the best foreign player in their history.
In the four-plus years Falcao spent with Roma, he brought samba flair to Serie A. Often praised for his control of the ball and passing ability, one journalist even described him as having "two hands in place of his feet" when he was at the peak of his powers. Falcao was a visionary who saw the picture of the game unfolding before it even happened.
After settling in, Falcao was making an impact even in his first season. Roma came ever so close to winning Serie A, with a goal by Maurizio Turone against Juventus controversially ruled out for offside, even though replays suggested evidence to the contrary. Had the goal stood, Roma would likely have won the league.
The club had to settle for just the Coppa Italia at the end of Falcao's first season. But they had set the foundations for a memorable era together.
One of Falcao's most memorable moments came in his second season, when he set up Roberto Pruzzo with an aerial flick with the outside of his boot against Fiorentina. A moment of genius, it was one of the best assists ever made by a Roma player.
👟 𝘛𝘩𝘢𝘵 backheel assist for Pruzzo... as told by Falcao! 🗣 #OnThisDay in 1981 💛❤️ #ASRomapic.twitter.com/m72StvHyoi

— AS Roma English (@ASRomaEN) October 25, 2019

  
Roma ended that season without a trophy, but on a personal level, Falcao was boosted in the summer. After missing the previous edition, he featured at the 1982 World Cup. Part of an iconic Brazil midfield that included Socrates and future Roma teammate Toninho Cerezo – as well as Zico himself – he even scored against Italy.
However, Falcao's adopted homeland finished above his place of birth in their group (Italy of course went on to win the whole tournament). His World Cup adventure ended before it had begun.
But positivity was soon restored. Roma and Falcao finally got their hands on the Serie A title in his third season.
The Roma squad assembled in 1982-83 was one of their strongest ever. Falcao was a key component, starting 27 out of 30 league games. He scored seven goals in Serie A – including a crucial one against Pisa in one of his best performances for the club, helping them to a result which put them firmly on course for the title – and added three in cup competitions, to reach double figures for the only time in his career.
During that campaign, he earned his 'Il Divino' (the Divine One) nickname from the Roma fans. He would, of course, also come to be known as L'Ottavo Re Di Roma – the Eighth King of Rome.
The year after, he played a major role in Roma's journey to the 1984 European Cup final. However, his side lost on penalties to Liverpool; he did not take one, as the English side had won the shootout before he was due to shoot from Roma's fifth spot kick.
Falcao became the highest earner in Serie A in his final season in Rome, with a salary of more than a billion lire. However, injury troubled his campaign, and hence it ended before it had really got going. His last game for the club came in December 1984, against Napoli. Scoring the opening goal of a 2-1 win, he left on a high note.
Embed from Getty Images
Roma's fortunes in either half of the 1980s were a contrast from one another. The first part of the decade saw them win the Coppa Italia twice, end their long wait for a Scudetto, and reach the European Cup final. In the second half, though, Roma made it to just one Italian cup final (which they won).
The demarcation line between Roma's strength in the first part of the decade and mixed fortunes afterwards has often been credited to the departure of coach Nils Liedholm. Rightly so – he achieved more with Roma than any other manager. But the departure of Falcao a few months later surely played a part as well. There could never be another player quite like him.
In the decades since his time at Roma, Falcao's legacy has not diminished. He was among the first 11 players inducted into the club Hall of Fame in 2012 – favoured ahead of the likes of first captain Attilio Ferraris and Francesco Totti's idol, Giuseppe Giannini. More recently, Falcao was voted as the club's best ever foreign player via their social media channels.
💛❤️ BEST FOREIGN PLAYER 💛❤️
 
And our winner is...
 
🇧🇷 Paulo Roberto Falcao 🇧🇷
 
Congratulations, Il Divino! 🌟 #ASRoma pic.twitter.com/6odIp8gdaB

— AS Roma English (@ASRomaEN) June 27, 2020

  
It was a deserved accolade for a man whose arrival at Roma lifted the club to a whole new level. Without Falcao, those glory days of the early 1980s might never have been the same.
Of all the trailblazers Roma have ever had, few can claim to have genuinely changed their history like Paulo Roberto Falcao.