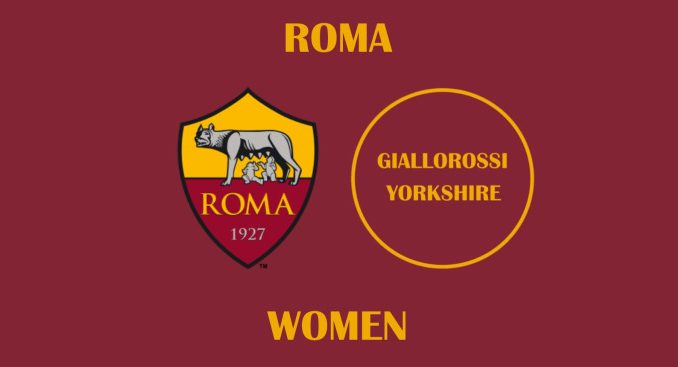 During her debut six months as a Roma Women player, Valentina Giacinti has matched a record for goalscoring achievements over a period of time twice as long.
Goals were always to be expected when Giacinti joined Roma in July 2022, but the Italy international has delivered to live up to the hype.
With 11 goals to her name from her first 23 appearances, Giacinti has matched the record for the most goals scored by a Roma Women player in a calendar year. Here, in chronological order, is the company she stands among.
Annamaria Serturini – 10 (2019)
Perhaps unsurprisingly, the first player to manage double figures of goals for Roma in one calendar year was their all-time leading scorer, Annamaria Serturini.
The winger concluded Roma's debut season, 2018-19, as their main source of goals. In fact, by that point, she had more than twice as many goals as anyone else at the club to her name.
Serturini's output decreased in her second season, but she still managed to hit the 10-goal landmark for her efforts in 2019 overall.
Andressa Alves – 11 (2021)
Andressa Alves began 2021 in fine form, scoring a hat-trick against Roma CF in the Coppa Italia that January. It was the beginning of a fruitful year for the attacking midfielder.
In the middle of it, Roma would win that tournament altogether, before setting off on a new Serie A Femminile season in which they would break new ground.
One of the highlights of Roma's 2021-22 campaign was Andressa's lobbed goal from near the corner flag against Napoli in September, showing that she brought quality and quantity to the table on her way to scoring 11 goals in 2021, which at the time was an outright record.
Annamaria Serturini – 10 (2021)
After becoming the first Roma Women player to hit double figures in one calendar year, Serturini also became the first player to do so twice when backing the achievement up in 2021.
With goals in the quarter-final and semi-final of the Coppa Italia (in which she would also score in the penalty shootout, which does not count towards this tally) she played her part in the story of Roma's first trophy win that year.
Paloma Lazaro – 11 (2022)
2022 would be the year in which Roma would welcome a new star striker in the shape of Valentina Giacinti, but their existing centre-forward Paloma Lazaro also had a year to remember.
Concluding 2021-22 as Roma's most-used player of the season as well as top scorer, Lazaro had scored nine times between January and the end of that campaign.
She added a further two goals – both in the Champions League, including a long-range effort in the group stage against St. Polten – in the first part of the following campaign to surpass the 10-goal barrier.
Emilie Haavi – 10 (2022)
Having arrived at Roma in December 2021, Emilie Haavi would soon flourish and make a significant impact in the full calendar year that followed.
Scoring in four consecutive matches between January and February, including a brace in one, she would end 2022 with 10 goals – split evenly between the two seasons encompassed within the calendar year.
Valentina Giacinti – 11 (2022)
Valentina Giacinti only signed for Roma in July 2022, but a few months later she was matching the record for the most goals scored for the club in a calendar year.
Giacinti scored 11 times before her first Christmas as a Roma player, instantly replicating the kind of form she had shown throughout her career before.
With four goals in Roma's inaugural Champions League group, Giacinti set about making her experience count in Europe as well as domestically.
The fact that she could match a record for goalscoring exploits across 12 months in half the time generated much enthusiasm for what she could contribute over an even longer timespan.
Sophie Roman Haug – 10 (2022)
A new recruit for Roma at the start of February 2022, Sophie Roman Haug arrived as one for the future.
The Norwegian attacker made some kind of impact in the present, though, by hitting double figures before the year was out.
Many of Roman Haug's appearances came from the bench, but she made the most of as many as she could to make an impact in her first 11 months in Italy.
It was a year to remember for the 23-year-old for several reasons; indeed, she was granted a contract extension as early as August, and she also earned her first few caps at senior level for Norway, making a scoring impact.
---
In 2023, Andressa Alves has already reached double figures of goals, doing so as early as March, and Valentina Giacinti got there by September. This article will be updated fully at the end of each calendar year to address the latest achievers.