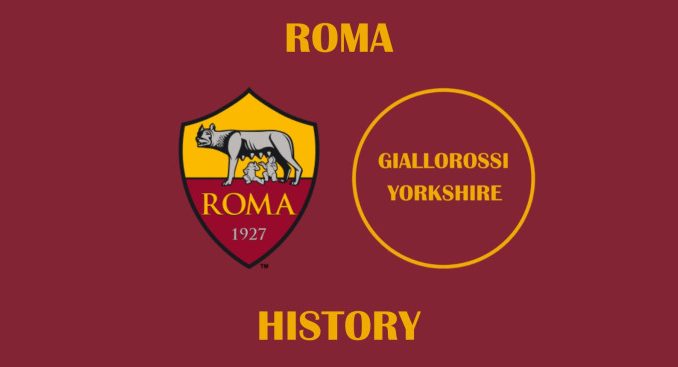 Roma have come across many British teams in European competitions over the years, but they have also shared a pitch with several referees from the UK as well.
Their record in matches with British referees does not make for majorly positive reading. Of course, there is probably nothing more to it than coincidence, but the history still tells an interesting story.
Here is every European match involving Roma in the 21st Century to be refereed by an English or Scottish team of officials.
11th September 2001: Roma 1-2 Real Madrid (Graham Poll)
The penalty that saw Francesco Totti score his first ever Champions League goal was awarded by an Englishman in Graham Poll. However, Roma lost their opening group match to Real Madrid. Fortunately, they still went on to qualify.
25th September 2002: AEK Athens 0-0 Roma (Graham Barber)
Roma got off to a slow start in the first group stage of the following Champions League, failing to score in their first two matches. The second was a draw in Greece against AEK Athens, which was overseen by Hertfordshire's Graham Barber.
30th October 2002: Real Madrid 0-1 Roma (Hugh Dallas)
A rare win against an iconic Real Madrid team, Roma earned victory at the Bernabeu one month later in that first group stage. Hugh Dallas from Scotland (not Texas, despite the name) was the referee for Roma's 1-0 win. He was awarded an MBE two months later, although this specific match probably had nothing to do with that.
27th November 2003: Hajduk Split 1-1 Roma (Stuart Dougal)
After earning a 1-0 lead from the first leg of their 2003-04 UEFA Cup second round tie with Hajduk Split, a 1-1 draw in Croatia saw Roma through. Scottish referee Stuart Dougal was the man with the cards, dishing three yellows out to Roma players.
23rd November 2004: Dynamo Kyiv 2-0 Roma (Mike Riley)
The 2004-05 Champions League group stage was a disaster for Roma, who were at one of the lowest ebbs of their history. Their first meeting with Dynamo Kyiv was awarded as a walkover win to the Ukrainians due to crowd trouble, but the reverse fixture did get to be completed. Mike Riley, a Yorkshireman from Leeds, took charge as Roma lost 2-0. He sent off Giuseppe Scurto for two yellow cards.
18th October 2006: Olympiacos 0-1 Roma (Graham Poll)
Roma picked up their first away win of the 2006-07 Champions League group stage by beating Olympiacos in Greece. Poll from Hertfordshire officiated the match, which was decided by a Simone Perrotta goal. The referee booked Max Tonetto within three minutes.
21st February 2007: Roma 0-0 Lyon (Mike Riley)
Paired with Lyon in the Round of 16 that season, the first leg of the knockout stage ended goalless. Riley was the referee, and he booked eight Roma players – including Francesco Totti and Daniele De Rossi – as well as three Lyon men.
8th December 2010: CFR Cluj 1-1 Roma (Willie Collum)
Roma had a Scottish referee for the last game of their 2010–11 Champions League group campaign. Willie Collum had the whistle as Claudio Ranieri's side drew in Romania with Cluj. It was still enough to qualify, but the knockout campaign wouldn't last long.
8th March 2011: Shakhtar Donetsk 3-0 Roma (Howard Webb)
A few months after officiating the World Cup final, Howard Webb had the rather less glamorous task of overseeing Shakhtar beating Roma in the Champions League Round of 16 second leg. Already trailing from the first leg, Roma were dumped out by a side featuring Henrikh Mkhitaryan. A red card to Philippe Mexes didn't help.
29th September 2015: BATE Borisov 3-2 Roma (Mark Clattenburg)
The first away game of the 2015-16 Champions League group stage ended in defeat for Roma, surprisingly to BATE in Belarus. Mark Clattenburg – who went on to referee the final that year – made the trip east to officiate. He ended up booking three of Roma's back four.
9th December 2015: Roma 0-0 BATE Borisov (Martin Atkinson)
Roma's group stage that season was a real mixed bag of results. It ended on quite an underwhelming note with a goalless draw at home to BATE, which was still enough for qualification. Yorkshireman Martin Atkinson was in charge of that game and didn't even need to hand out any cards.
9th March 2017: Lyon 4-2 Roma (Anthony Taylor)
Luciano Spalletti's second spell with Roma brought many good results in Serie A, but less in Europe. In his final season in charge, he could only guide his team to the Round of 16 in the Europa League, where they were knocked out 5-4 on aggregate by Lyon. Taylor refereed the first leg, which was a defeat in France. Kostas Manolas and Emerson Palmieri received yellow cards.
21st February 2018: Shakhtar Donetsk 2-1 Roma (Willie Collum)
Roma's journey to the Champions League semi-finals in 2017-18 saw them lose the first leg of each of their knockout matches and win the return legs. The first of those was a defeat in Ukraine to a Shakhtar side coached by Paulo Fonseca. Glaswegian Collum was the official.
12th December 2018: Viktoria Plzen 2-1 Roma (Anthony Taylor)
For the final match of the 2018-19 Champions League group stage, Taylor was in charge as Roma lost away at Viktoria Plzen. He sent off Luca Pellegrini for two bookable offences after the youngster came on as a substitute.
24th October 2019: Roma 1-1 Borussia Monchengladbach (Willie Collum)
A game shrouded in controversy due to the referee, Roma drew 1-1 with Borussia Monchengladbach in their first meeting in the 2019-20 Europa League group stage. Gladbach's goal came from a penalty that Scotsman Collum awarded for a Chris Smalling handball. The ball had actually struck Smalling in the face, but with no VAR in the group stage, there was no overturning Collum's incorrect decision.
12th December 2019: Roma 2-2 Wolfsberger (Craig Pawson)
The last game of Roma's 2019-20 Europa League campaign was overseen by Craig Pawson from Sheffield. The game ended as a 2-2 draw, with Diego Perotti and Edin Dzeko scoring for Paulo Fonseca's side. Pawson brandished a yellow card to Amadou Diawara.
15th April 2021: Roma 1-1 Ajax (Anthony Taylor)
Roma held a 2-1 advantage going into the second leg of their 2020-21 Europa League semi-final against Ajax. When welcoming the Dutch side back to Italy, they progressed on aggregate after a 1-1 draw. It was the third time Taylor had officiated Roma; he booked their entire back three and two more outfield starters.
9th December 2021: CSKA Sofia 2-3 Roma (Nicholas Walsh)
Roma were in the first ever edition of the Europa Conference League in 2021-22. The last match of their successful group stage was whistled by Scotland's Nick Walsh, who booked three members of Jose Mourinho's lineup in a 3-2 win.
8th September 2022: Ludogorets 2-1 Roma (Craig Pawson)
Kicking things off in the group stage of the 2022-23 Europa League was a disappointing defeat to Ludogorets in Bulgaria. Yorkshireman Pawson was in charge of the meeting, in which he didn't book any players from the losing side.
20th April 2023: Roma 4-1 Feyenoord (Anthony Taylor)
After beating Feyenoord in the Europa Conference League final the previous season, Roma took the Dutch side on again in the 2023 Europa League quarter-finals. Some bad blood had developed between the two clubs, giving Taylor a potentially tricky match to oversee. Roma won 2-1 within 90 minutes and 4-1 after extra time, finally winning a match officiated by Taylor at the fourth time of asking; the game featured red cards for Roma assistant Salvatore Foti and Feyenoord striker Santiago Gimenez.
11th May 2023: Roma 1-0 Bayer Leverkusen (Michael Oliver)
Roma's next match in the Europa League was also refereed by an English official. For the first time, Michael Oliver officiated a Roma game, which ended as a 1-0 win in the first leg of the semi-final thanks to Edoardo Bove's first European goal. Oliver's compatriot Tammy Abraham was among seven players booked between the two sides.
31st May 2023: Sevilla 1-1 Roma (Anthony Taylor)
For the third round in a row, Roma had an English official for the 2023 Europa League final. Taylor was in for a busy night (as was fourth official Oliver), with bookings to hand out to players, staff members and substitutes. Questions were raised about his failure to award Roma a penalty for a Sevilla handball. Among other factors, it led to severe – and explicit – criticism from Mourinho afterwards.
---
This article was originally published on April 14th, 2021 and has been updated since.
Show your support by following Giallorossi Yorkshire on Twitter, Facebook and YouTube, and subscribe to the monthly newsletter.