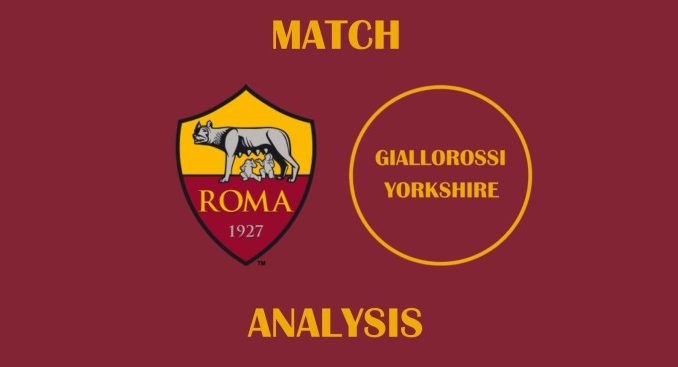 Roma's 2-1 win over Inter on Saturday evening came as something of a surprise and was quite the way to restore enthusiasm after the international break.
I wasn't overly enthusiastic before the match for a few reasons, including but not limited to Roma's recent poor record at San Siro against either Milan side, and indeed the general stumbling against any other big club in Serie A. Besides, returning from an international break isn't always easy.
What followed was a surprise. Over time, Roma played better football than expected – arguably passing the ball better than I've seen from the side this season. Although not perfect, there were a few nice flowing moves, showing a team in sync.
Falling behind, due in part to a rare Rui Patricio mistake, I feared the worst, but the response was an even bigger, pleasant surprise.
It all started with Paulo Dybala's stunning strike. Hit with force and precision, his volley was certainly eye-catching. The more I watched the replays, the more I realised Samir Handanovic should have done better with it, but what a strike it was to put the Inter keeper under that pressure in the first place. Leonardo Spinazzola's weak-footed assist was perhaps his best contribution of the season so far too. (Incidentally, I felt the delivery throughout was good, also including players like Zeki Celik and even Gianluca Mancini on one occasion).
Dybala's withdrawal due to injury later was a concern, especially after he pulled out of the last game before the break. In all honesty, his physical history was always in the small print when we signed him, but it was something I was happy enough to overlook – and as long as his knocks are nothing serious, we can definitely put up with it if he is making contributions like that while on the pitch.
When the score was 1-1, I felt we were in the ascendancy and that the introduction of a centre-forward could help. The shift when Tammy Abraham came on showed the self-belief coming from the touchline and it was justified.
For what it's worth, I was more impressed by Andrea Belotti's cameo later on. He helped manage the game well with his hold-up play. I had long been a Belotti-skeptic when he was linked with the club over the years, but with his effort so far, he is quickly growing on me.
Yet the winning scorer would not be a striker, but a defender. Chris Smalling was the man of the match without question, winning a lot of headers at the back and reaching Lorenzo Pellegrini's perfect delivery from a free kick well to finish in the same style at the other end.
It was nice to finally hear some Italian from him in his post-match interviews too, which was like the icing on the cake.
And it was quite the time to put in that performance for Smalling, upon the return from an international break in which England rounded out a winless UEFA Nations League campaign. How he has never been deemed worthy of selection in his impressive three-and-a-bit years as a Roma player is something I will never be able to get my head around. I'm just glad we get to enjoy him at club level, but he deserves more. Displays like this aren't rare for him and have to count for something.
Anyway, it's Roma that really matter and at least we know Smalling's worth. Now, for the first time since October 2017, the team knows what it feels like to win at San Siro too.
So, what next? Even though Inter have been slightly out of sorts this season, it is a big result for Roma to beat them. The wider focus has to remain game by game and Roma will need to back this up before talking of turning points. But let's enjoy the moment – what a win.