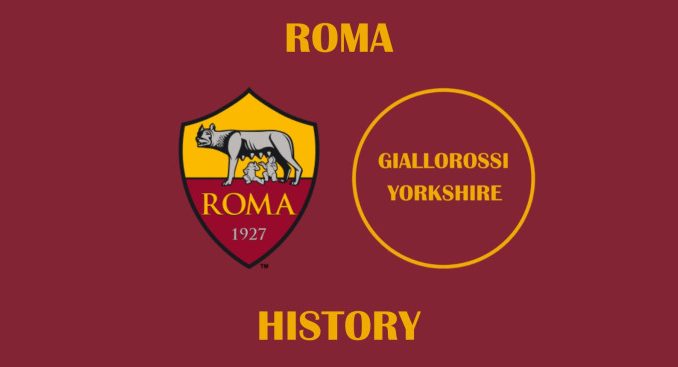 It's Derby week in Rome, and the anticipation is growing ahead of an always exciting fixture.
The Derby Della Capitale is one of the fiercest rivalries in world football – but that hasn't stopped some brave players crossing the dividing lines and playing for both clubs. Here are five examples.
Attilio Ferraris IV
The very first player to represent both Rome clubs, Ferraris held a number of other interesting feats to his name as well. He was Roma's first captain and first Italian international. He was part of the Roma side that won the club's first trophy (the Coppa CONI) in 1928, and he added a World Cup medal to his personal collection in 1934.
However, lifestyle issues off the pitch tainted his reputation on it, and he was eventually sold to Lazio, in a shock move, in 1934. Along with the fee of 150,000 lire was a clause that would result in a fine should he feature in a Derby. Despite this, he did feature against Roma, and ended up playing for Lazio for two years.
However, he did later return for a second spell at Roma. He died in 1947 at the age of 43.
Fulvio Bernardini
A teammate of Ferraris' and his successor as captain, Bernardini had a large influence on Roma and was renowned for his fantastic technical ability. Despite starting his playing career at Lazio, he arrived at Roma after a spell with Inter, and found his home.
Bernardini would go on to play for Roma for 11 years and cemented himself in the club's history; in 2012, he was one of the first names inducted into the club's Hall of Fame. After his playing career he became a successful manager, and, as in his playing days, he represented both Rome clubs in this role. In 1984, Roma's training complex was named the Centro Sportivo Fulvio Bernardini by President Dino Viola in his honour.
Arne Selmosson
The Swedish striker who joined Roma from their cross-city rivals in 1958, Selmosson became the first – and still the only – player to score for both clubs in Derby games. He scored 30 goals in total for Roma over a three-year spell.
Angelo Peruzzi
The Italian goalkeeper started his career with Roma in 1986, but would go on to have more success elsewhere later on. After returning to Roma from Verona in 1990, he was sold to Juventus after a year, after being found guilty of doping. He went on to have prolonged success in Turin, before joining Inter for a season.
After that, he concluded his career with a seven-year spell at Lazio. He played 192 times for the Biancocelesti, much more than he did for Roma. During that time, he was the goalkeeper in the infamous 2002 Derby, in which he conceded five goals – four from Vincenzo Montella and an exquisite Francesco Totti chip. A game that hasn't been mentioned for the last time this week…
Aleksandar Kolarov
Kolarov is no stranger to the Rome Derby having previously featured in it for Lazio, but those memories will be put far behind him on Saturday as he has his first experience of the fixture in Giallorossi colours. The Serbian is having an outstanding start to the season at Roma having joined in the summer, and will look to continue that as he takes on his former employers at the weekend. Having scored against Roma in 2009, can he follow in Selmosson's footsteps and become just the second player to score for both sides in a Derby?
Come back tomorrow for another Derby Della Capitale article!