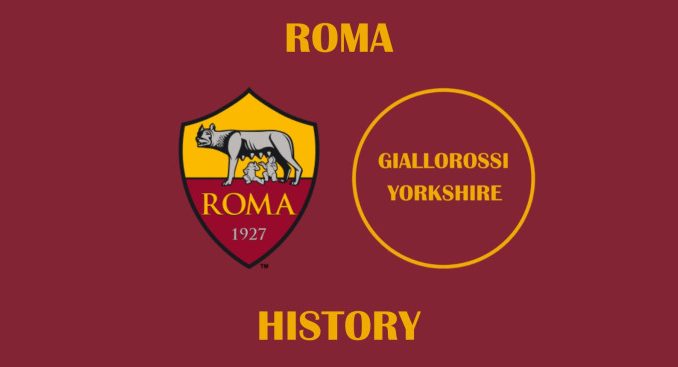 Roma are currently gearing up for a critical couple of weeks in their season, with a lot hinging on their Europa League quarter-final with Ajax.
One of the closest ties to call of the last-eight draw, Roma go into the two-legged showdown knowing that this competition carries their best chance of reaching next season's Champions League.
Ajax will be a very difficult opponent, though, as two clubs of similar stature go head to head.
The Dutch giants have been at the forefront of how the game has developed over the years, while Roma obviously have their own proud history.
Across the years, there have been a few players to set foot in both camps. Here are five footballers who have represented both Roma and Ajax.
Cristian Chivu
Chivu spent exactly four seasons each at Ajax and Roma, winning honours with both clubs.
Ajax provided the Romanian defender with the stepping stone he needed to arrive in one of Europe's major leagues. He made the most of his time there, winning the Eredivisie in 2002.
Roma signed him one year later, and he made an instant impact. Despite his position, he scored on his first two appearances for the club.
Chivu went on to make more than 100 appearances for Roma, winning one Coppa Italia and finishing as the runner up in two more. He eventually left for Inter Milan in 2007, where he went on to win Serie A after coming second three times with Roma.
Justin Kluivert
The most recent player to transfer between the two clubs, Kluivert joined Roma in 2018.
An Ajax academy product, he had reached the final of the competition that the two clubs are now meeting in, the Europa League, in 2017.
He struggled to build on his potential in Rome, but showed glimpses of his ability – especially at finishing. Currently out on loan with RB Leipzig, he is still under contract in the capital until 2023.
Samuel Kuffour
Ghanaian defender Kuffour enjoyed a successful stint with Bayern Munich for the first 12 years of his career, but could never quite match those levels after moving to Roma in 2005.
He made 31 appearances in his first season in Italy, but was sent out on loan for the next two campaigns. The latter of those spells was at Ajax, where he only managed to make two appearances.
It proved to be the end of a long career in Europe, which sadly was unable to end on a high note.
Bogdan Lobont
Moving to Ajax from his native Romania was a big step up for Lobont in the early 2000s. He lasted there until 2006, two years after winning a league title, at which point he moved to Italy with Fiorentina.
After a couple of years he was back in his home country, but Roma signed him from Dinamo Bucharest in 2009.
It was the last move of the goalkeeper's career, as he stayed in Rome for nine years. He only made 28 appearances (40 fewer than he had for Ajax) in that time, largely serving as third-choice, but his experience proved valuable.
Maarten Stekelenburg
Another goalkeeper, Stekelenburg had spent his entire career with Ajax until joining Roma in 2011.
He was the club's first-choice keeper in his first season, but only played in half of the league games in his second and then left for Fulham.
He was far from the worst keeper Roma have ever had, but Stekelenburg still won't look back on those years with particular fondness.
After switching between a few other clubs as a backup, he returned to Ajax in the summer. The Dutchman started both legs of their win over Young Boys in the last round of the Europa League, but is currently injured, so sadly may not get the chance to play against his former employers in the quarter-finals.
Show your support by following Giallorossi Yorkshire on Twitter, Facebook and YouTube, and subscribe to the monthly newsletter.