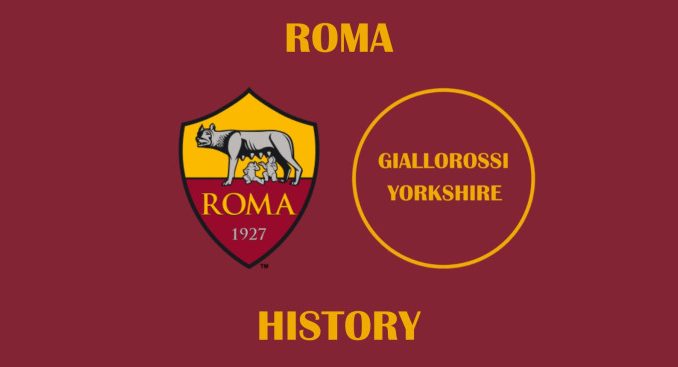 Rudi Völler was one of the best strikers to have ever played for Roma, scoring 68 goals in 198 appearances between 1987 and 1992.
Many Roma legends are not household names worldwide, but the same cannot be said for Völler – he was an internationally renowned striker.
But there are still some things you may not know about Völler. Here are five curious facts about the German's time with Roma.
What's in a nickname?
Embed from Getty Images
Völler is known as 'Tante Käthe', a nickname which literally means Aunt Kath. That seemingly bizarre title is a reference to his appearance – and its origins have a Roma connection.
Völler was given the nickname by compatriot and Roma teammate Thomas Berthold. The pair both hail from the same German town, Hanau, and represented West Germany together at the 1990 World Cup.
In their native region, the name Käthe is used for old women with greying hair. And with Völler's locks losing their colour from an early age, Berthold – only four years his junior – jokingly began calling his club-and-country teammate it as well.
European adventures
Völler was a key member of the Roma side that reached the UEFA Cup final in 1991, only to lose to Inter Milan. While the team overall were disappointed with the final outcome, there was a silver lining for Völler, who finished the tournament as its top scorer that season.
With 10 goals – including hat-tricks against Bordeaux and Anderlecht, the Flying German was the only player to net double figures in that year's edition. And that haul also makes him unique for Roma, in that he is the only player ever to score double figures in a single season of a major European tournament (excluding qualifying rounds).
Edin Dzeko is the only other Roma player to finish a major European tournament as top scorer, when he netted eight goals in the Europa League in 2016-17.
And the world…
Embed from Getty Images
Another of the reasons Völler is more well-known worldwide than other Roma greats is because of his achievements on the international stage. In 1990, while owned by the Giallorossi, Völler helped West Germany to World Cup glory – winning the final at his home ground, Stadio Olimpico.
But four years before that, when still a Werder Bremen player, Völler had been on the losing side in the World Cup final, despite scoring. Throughout history, only three other players have both played for Roma and scored in a World Cup final.
They are Alcides Ghiggia and Juan Alberto Schiaffino, both of whom scored for Uruguay in their 2-1 win over Brazil in 1950, and Amarildo, who was among the scorers when Brazil themselves beat Czechoslovakia in 1962.
Ghiggia joined Roma three years after his World Cup Final goal, and went on to be the longest-serving of the trio. Schiaffino joined Roma a decade after that 1950 final but only spent two years with the club, while Amarildo spent a single season, 1971-72, in the capital.
Tricky beginnings
With Völler's reputation and scoring record, it may come as something of a surprise to learnt that he only managed three goals in his first season in Serie A.
27 years old when he joined Roma, he should have been in the prime of his career – but injuries prevented him from making an instant impression. By the end of his first campaign with the club, he had just five goals in all competitions, from 28 appearances.
That was soon put right, though, as Völler never looked back. He would score nearly three times as many goals in his second season when he netted 14 times. But his most prolific season was his fourth, in 1990-91, when – helped by his record in the UEFA Cup run – he grabbed 25 goals. Not even Roberto Pruzzo, the club's second top scorer of all-time, ever scored that many in a single season.
Völler and his striking successors
Embed from Getty Images
Völler left Roma the year before Francesco Totti made his debut. However, their paths did cross when the Flying German returned to manage the club for six games at the start of the disastrous 2004-05 season.
Völler won his first game in charge 1-0 against Fiorentina – a game which saw Simone Perrotta and Philippe Mexes make their club debuts – but that was to be his only victory.
And despite Totti scoring only one goal less that season than how many he got in Roma's 2001 title winning campaign, Il Capitano only managed one goal under Völler. That came in the German's last league game in charge, a 3-1 loss to Bologna.
There was more success for strike partner Vincenzo Montella under Völler, though. L'Aeroplanino scored the winner against Fiorentina before getting a hat-trick against Messina, only for Roma to lose 4-3.
More about Völler: