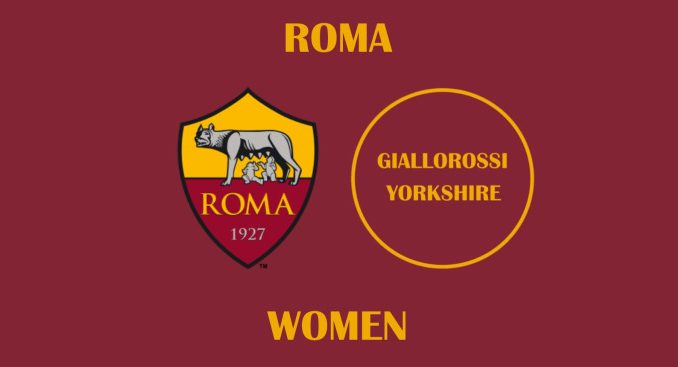 Elisa Bartoli reached a significant landmark on Wednesday as she made her 50th appearance for Roma Women.
Captain of the club since the start of their journey into women's football in 2018, Bartoli remains an inspirational leader for the club.
She arrived at a major landmark in Roma's game against Juventus in the Supercoppa Italiana Femminile. The team lost narrowly after extra-time but performed well overall, showing the journey that Bartoli has been a part of.
The left-back has led the way from the beginning, standing out for her committed performances for her hometown club.
Bartoli grew up a Roma supporter, and jumped at the chance to represent the club when that first became a possibility. She has gone on to live the dream.
Her arrival was a major boost for Roma as they started out in women's football. Bartoli had previously won Serie A Femminile with two other clubs, Torres and Fiorentina, and was a regular Italy international.
Hence, it wasn't just a nice story that she was joining her hometown club; she would stand out for her ability as much as her commitment.
Bartoli was ever-present in Serie A in Roma's first season in Serie A. She was the only outfield player to start every game that season.
In fact, Bartoli only missed one game of the five Roma played in the Coppa Italia that year as well. Always reliable, she was the club's most important player.
Embed from Getty Images
As the team has continued to develop, Bartoli has remained an integral part of their plans.
She started 13 of a possible 16 games in Roma's second season in Serie A, which was cut short due to the coronavirus pandemic. There was also one appearance from the Italy international in the Coppa Italia – and she scored in it.
In the league, Bartoli provided three goals – as many as she had in her first season. As a player who thrives when getting forwards, she has managed to make a big contribution despite her defensive starting position.
Unfortunately, assist statistics are not readily available for women's football in Italy, but what is clear is the number of goals she has scored herself.
Her most famous goal was the one she scored against Orobica in February 2019 – executing an overhead kick from inside the box to get on the scoresheet.
In total, her eight goals for the club so far can only be bettered by three players – forwards Annamaria Serturini, Agnese Bonfantini and Lindsey Thomas.
Serturini and Bonfantini, coincidentally, are the only other players to have reached 50 appearances for Roma before Bartoli. Unlike their captain, though, not all of their games have been starts.
Bartoli has taken to the field from the first minute every time she has played. Her importance to the club means she always must play when available.
With the countless contributions she has made to the club in two-and-a-half years, Bartoli's role has never been in question. She is recognisable even to fans who do not follow women's football as much.
For those who have been following the Giallorosse with a passion, though, she is nothing short of an inspiration. What Bartoli has done and is doing for this club deserves serious appreciation.
As she reaches her half-century of appearances, she will already be looking forward to how she can help the club even more in those that are still to come.
Show your support by following Giallorossi Yorkshire on Twitter, Facebook and YouTube, and subscribe to the new monthly newsletter.