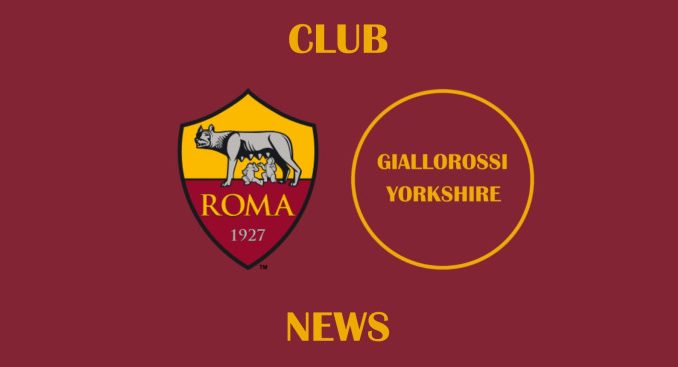 Dan and Ryan Friedkin have vowed to create a winning culture at Roma in their first interview since taking over the club.
The Friedkin Group bought Roma from James Pallotta in August after months of negotiations. They paid nearly €600m to buy the club.
Now, president Dan, and his son Ryan, a board member, have given their first full interview to the club's website.
Speaking of the moment they signed the paperwork to officially become the owners, Dan highlighted the sense of responsibility they have taken on.
"It was a wonderful, humbling moment, and we were delighted to join the AS Roma family," he said.
"It was also a moment of great seriousness, as we have a tremendous responsibility; a moment that we couldn't linger on, as there is so much work to do."
Elaborating on what attracted them to the club, the Friedkins pointed out the passion of the fanbase and the lure of the city of Rome.
Revealing what captured their imagination, Dan said: "The fans. The passion of the local fans, the Curva Sud, and Roma fans all around the world.
"And the city is one of my very favourite places on earth."
Ryan added that they want Roma to compete for trophies, as a club of this stature should be able to.
It has been over a decade since Roma's last trophy, but the new owners are hoping to build towards success.
Ryan said: "In addition to all of that, we feel that Roma is somewhat of a 'sleeping giant' – there is no reason that, in time, this club can't seriously compete for trophies at all levels.
"With the fans, and the city behind us, anything is possible at Roma. The club is very special."
Embed from Getty Images
Giving more of an insight into their business approach, Dan explained the importance of stability.
The president also confirmed that CEO Guido Fienga will handle many communication duties.
"We are big believers in stability and culture," Dan said. "This is important in our existing businesses, and it's critically important in football.
"We try to identify, and more importantly support, strong management.
"We prefer to be seen rather than heard, and for this reason we have empowered our leadership – particularly Guido Fienga – to handle most communication on behalf of the club.
"We believe that a winning culture must start at the top, and we intend to lead by example."
That winning culture may take time to come into fruition. It may be a cliche, but Rome wasn't built in a day.
The Friedkins are confident, though, that they will be able to give the fans what they want.
Dan said: "Make no mistake – we share this ambition with the fans, and we intend to win. But we need patience – champions aren't built overnight.
"We promise to work hard, smart and strategically, and to be 100% committed to AS Roma.
"We intend to listen a lot – and we have already been listening – and what we have heard so far is that the fans want three things: a team to be proud of; a club that appreciates, understands and shares their passion; and an ownership that is both present and honest."
Embed from Getty Images
With this being the first time the Friedkins have spoken in depth about their new venture, there has been some uncertainty recently surrounding Roma's transfer activity and search for a new sporting director after the suspension of Gianluca Petrachi.
However, Dan insists that actions speak louder than words, and they will favour a quiet approach.
He added: "We totally understand that the fans and the media are desperate to hear news about what is happening – this is natural in football – but our style is to work in a different way.
"It's more important that we work than talk, and then when the club has something concrete to say – whether it's about a new signing, about a new appointment or whatever – then the club will speak on it."
The new owners will be present in Rome soon in order to meet with the squad and coach Paulo Fonseca.
A lack of presence in Rome was one of the biggest criticisms of former owner Pallotta. However, the Friedkins are ready to make a good first impression.
And Dan confirms they are relishing their visit.
"We can't wait," he said. "We had a very positive video call with Paulo recently and we're looking forward to coming to Trigoria soon to continue our conversation in person about how preparations are coming along for the new season.
"We are eager to meet the players as well, and to start getting to know them properly, as a squad and as individuals."