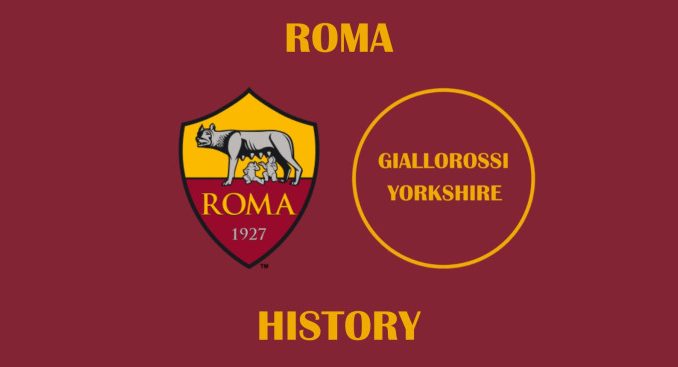 The question of when Roma was founded is a topic of debate among the club's fanbase, but the most traditional answer is 22nd July.
Officially, the club was established on 7th June 1927, but many still believe that the real date of Roma's foundation was 22nd July, and fans have been lining the streets of Rome to celebrate the occasion.
Last night, waiting for midnight, supporters gathered around iconic landmarks such as the Pantheon and Piazza Del Popolo, as well as the location of the club's first stadium, Campo Testaccio, to mark the 92nd anniversary of the club's formation. Here are some of the best videos and photos of the events from Twitter.
□Corteo della Curva Sud in centro per i 92 anni della Roma #ASRoma #CurvaSud @CorSport pic.twitter.com/WiOAesw7qt

— Jacopo Aliprandi (@AliprandiJacopo) July 21, 2019

  
La Curva Sud al Pantheon#ASRoma @CorSport pic.twitter.com/y4ldSap6tZ

— Jacopo Aliprandi (@AliprandiJacopo) July 21, 2019

  
La Curva Sud dà spettacolo nel cuore di Roma. #ASRoma @CorSport pic.twitter.com/OCQIApH2B3

— Jacopo Aliprandi (@AliprandiJacopo) July 21, 2019

  
'Sei l'unica ragione...'
Auguri #AsRoma □❤️□ pic.twitter.com/F2XG0FQWNB

— laroma24.it (@LAROMA24) July 21, 2019

  
'C'è una ragione...' □❤️□
Buon 92° #AsRoma pic.twitter.com/QUXFQyY9Lj

— laroma24.it (@LAROMA24) July 21, 2019

  
'Finché vedrai sventolar questa bandiera □' 
□❤️□#AsRoma #92anni pic.twitter.com/yrXXmbWGlS

— laroma24.it (@LAROMA24) July 21, 2019

  
La festa è appena iniziata! 
E quel bambino che sventola la bandiera...□❤️#ASRoma #romanewseu pic.twitter.com/bIdppB5abI

— Romanews EU (@romanewseu) July 21, 2019

  
Roma □❤️#ASRoma pic.twitter.com/4f8UdbF3Dh

— il Romanista (@ilRomanistaweb) July 21, 2019

  
Voglio solo star con te □❤️ pic.twitter.com/qbJ9UlIICp

— il Romanista (@ilRomanistaweb) July 21, 2019

  
Campo Testaccio, c'hai tanta gloria □ pic.twitter.com/jO7J64pcl2

— il Romanista (@ilRomanistaweb) July 21, 2019

  
Piazza del Popolo pic.twitter.com/j42kP7khiG

— il Romanista (@ilRomanistaweb) July 21, 2019

  
Dal Pantheon al Pincio, tutto colorato di giallorosso. Tanti Auguri Roma!#ASRoma pic.twitter.com/8Svs5MS2mM

— Forzaroma.info (@forzaroma) July 21, 2019