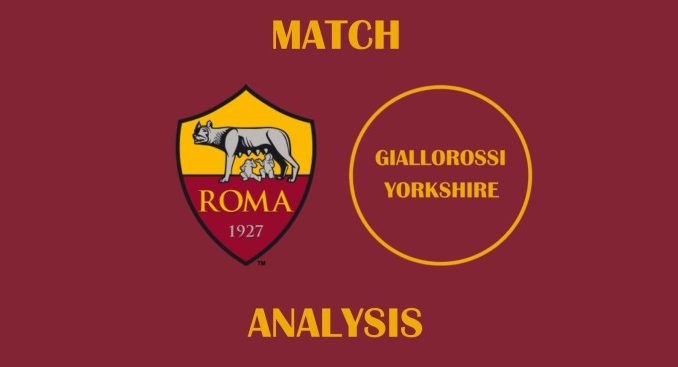 Roma showed further aspects of their new standards under Jose Mourinho on Sunday night with a 4-0 win over Salernitana.
Heading into the international break on a high note, Roma kept up their perfect record with their new coach so far in a game against an opponent of different stature.
Even over the last two seasons, Roma have traditionally been strong against promoted sides, something they have maintained at the first hurdle under the new regime.
Here were three themes that were noticed from their performance.
Patience pays off
Mourinho spoke before the game about how Salernitana would pose a different challenge for Roma due to their deep, five-man backline. Such stubborn opponents are always tricky to deal with, even when you have the overwhelming advantage in terms of quality.
Once again symbolising the steady process Roma are on, it took time for Mourinho's side to find their footing in the game. The first half ended goalless after domination of possession with little reward in front of goal – only for the team's mentality to power them over the line after the break.
As Mourinho has revealed, his half-time message was to keep going the way they were. It would have been easy to fall into a trap of frustration, but a dynamic start to the second half put his positive words into practice and made Roma as comfortable as they would have been hoping to be from the start.
Roma's first two goals came within the first 10 minutes of the second half, instantly changing the complexion of the game. Even then, they did not rush to add to the scoreline, but kept working away and eventually got two more goals, in the 69th and 79th minutes respectively.
Just like against Fiorentina the week before, it was a reminder that things will not change immediately, but over time they are heading in the right direction.
Key to the equivalent forward momentum on the pitch was Lorenzo Pellegrini, who scored the first and last goals. The midfielder was a driving force with another positive performance after also excelling against Trabzonspor in midweek.
He is flourishing in an attacking midfield role that allows him to drift between the lines and, evidently, is adding goals to his game after reaching double figures last season. Not only is he becoming a more complete player, he is thriving as a captain too, which will no doubt inspire Roma in games of bigger magnitude as well.
Proof that Mourinho's style is more than the stereotypes
Embed from Getty Images
Some of Mourinho's detractors have argued that he has become typecast with his pragmatic approach, which they have questioned the effectiveness of. But nobody could deny the benefits of how Roma played against Salernitana – and over time, they proved that their coach has more variety up his sleeve.
Roma's first-half performance, as stated, was not the most exciting as they figured out a way to break Salernitana down, without conceding many opportunities at the other end (Rui Patricio, coincidentally, did not have a single save to make across the 90 minutes). This helped them get into the game and, to use a cliche, earn the right to play.
After the break, Roma were in full flow. Their second goal, which Jordan Veretout finished off, was evidence for any remaining doubters that Mourinho's sides can play attractive football. A sharp, cutting movement, Roma turned Salernitana's defence inside out with their waves of angled, incisive passes.
Carles Perez sparked the move with a turn inside, before setting up the one-touch triumvirate between Tammy Abraham, Henrikh Mkhitaryan and Veretout.
Do not doubt Mourinho's flexibility – he is more than the stereotypes suggest and Roma are putting a variety of ideas into practice.
Use of multiple strikers
All summer long, Mourinho has insisted he wants a squad with three strikers – a stance that originally prompted the signing of Eldor Shomurodov, before Abraham was brought in to replace Edin Dzeko, and has now seen the coach make his case against calls for Borja Mayoral's loan to be cut short.
Ingrained in Mourinho's logic is that he could sometimes use two strikers at once, in which case he would need another option on the bench. And perhaps to prove a point in a game that was preceded by the Mayoral rumours, the Portuguese tactician used all three of the strikers available to him throughout the game.
As has been the case in every game since he joined from Chelsea, Abraham was the starter. The English frontman worked hard again and, further symbolising his progress, scored a well-taken first goal in Roma colours.
The timing of his goal, from a personal perspective, was important. Although fans have instantly taken to him, he needed to score soon to show them what he is really all about. The international break could have been a long period of reflection, so for him to get a goal – and a good one – before then lifts a weight off his shoulders, not that he seemed to be feeling it.
Mourinho then sent Shomurodov on for Perez, thus giving fans the first glimpse of two of Roma's current strikers in tandem. The Uzbekistan international missed out on a goal of his own, but has already got off the mark, so there is no concern there. Since his arrival, he has promised flexibility – something Abraham has also vowed to adapt to – and for a brief time, it was seen in action as they played alongside one another.
Then, for the final few minutes, Mayoral replaced Abraham, earning his first minutes of the season. It was a timely reminder that he is still part of the plans and can be part of a dynamic duo.
More time will be required for any combination of the three strikers to link up, but after two years in which the previous coach stubbornly refused to operate with such a system, it is a welcome relief to see Mourinho showing adaptability.
Of course, he has reiterated all along that he does not have a preferred system and that players must be flexible – sometimes adapting within games. Although not for very long, they showed that they can meet these demands on Sunday.
The challenge after the international break will be to apply such ideas to games against opponents of higher calibre.
Show your support by following Giallorossi Yorkshire on Twitter and Facebook, and subscribe to the monthly newsletter.