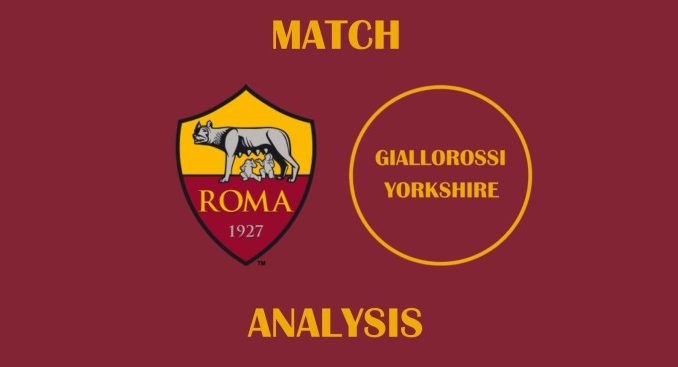 The Jose Mourinho era is truly up and running at Roma and there has already been plenty of excitement, with victory over Fiorentina in the opening Serie A match setting out the ambitions for the season ahead.
Roma beat their visitors 3-1 thanks to an opener from Henrikh Mkhitaryan and a brace from Jordan Veretout, either side of a Nikola Milenkovic equaliser.
With fans back at Stadio Olimpico, it was an entertaining occasion, and Roma overcame some obstacles to get their league campaign off to a winning start.
There was plenty to discuss after the game, but here were three of the key themes that were prominent in Roma's performance.
Intensity in final third
Sunday's game marked the debut of Tammy Abraham in a Roma shirt and it was certainly a positive one. Eager to further win over his already enthusiastic new fans, the English striker put himself about well and made a huge effort. His energy was a major influence for Roma in the final third, who began to press the ball with more intensity and attack with sharper motions.
For any signing, but particularly a big-money one like Abraham, it is essential to make a good first impression. He knew his debut counted and he showed some positive signs. Not only did he perform well on the pitch, he also seemed to be soaking up the atmosphere from the near-27,000 fans in attendance.
Embed from Getty Images
This will serve him well as he builds up his Roma career and searches for that first goal, but he already made a major impact with two smart assists, for Mkhitaryan's goal and Veretout's first. On each occasion, he showed good instinct and awareness, picking out his pass at just the right time and finding the right area.
As an overall attacking unit, there still needs to be some more link-up play, but Abraham and Mkhitaryan in particular seemed to be building up a connection. Given that he had never even trained with his new teammates before the match, there is nothing to be concerned about in that regard; things will only get better in time, and they are already promising.
Weathering the storm
Roma didn't have it all their own way, particularly dipping in the first quarter of an hour of the second half. Perhaps that was an important reminder about the process this team is on; Mourinho will oversee significant improvements, but even he cannot turn this group into a fully efficient unit overnight. In time, though, that is what he is aiming to do.
In the meantime, there will be hiccups as Roma emerge from two years in which their confidence nosedived. But with Mourinho at the helm, and the fans spurring them on again, the players discovered a new energy and resilience to overcome such battles and come out on top. Perhaps it will be a foreshadowing of the season and overall Mourinho era.
Embed from Getty Images
As the coach himself admitted, Roma were peculiarly better when they went down to 10 men following Nicolo Zaniolo's red card than when they had a man advantage over Fiorentina. The opponents' equaliser served as a wake-up call, after which the Giallorossi regained control of proceedings. Under previous regimes, they may have crumbled at such a juncture.
But Roma have a new mentality under construction and the way they got back on top and saw out the win was admirable, and hopefully a sign of things to come.
Solid spine
While it was Abraham's debut that stole the show, at the opposite end of the pitch there were things to reflect positively on too. For example, Rui Patricio was comfortable in goal on his home debut, making a few smart stops.
Embed from Getty Images
In front of the goalkeeper, Roma's centre-back duo of Gianluca Mancini and Roger Ibanez did well. They coped with the physicality of the match and won several challenges and duels. Mancini once again showed his enthusiasm for a battle and ability to win, while Ibanez was arguably even better in how he swept up the play and kept La Viola at bay.
In fact, the goal Roma conceded was a development from a set play, and it was a lapse in concentration from Bryan Cristante, who lost his man, that was to blame, rather than anything of the defenders' doing.
Overall, though, Cristante did fairly well on an individual basis in possession, as did midfield partner Veretout, even though it is still an area to tighten up. Fiorentina were able to cut through them on a couple of occasions, emphasising the need for more conviction in the position. However, as the game progressed, both made their influence felt on the ball.
Cristante had a good range of passing and Veretout, despite some instances of giving the ball away, brought balance with his bursts forward, an aspect of his game that developed last season but some feared may have been lost when Mourinho pushed him back into slightly deeper territory.
The fact that Veretout went on to get a brace shows he still has the ability to get forward in this system and can make himself a menace as he did to such good effect last term.