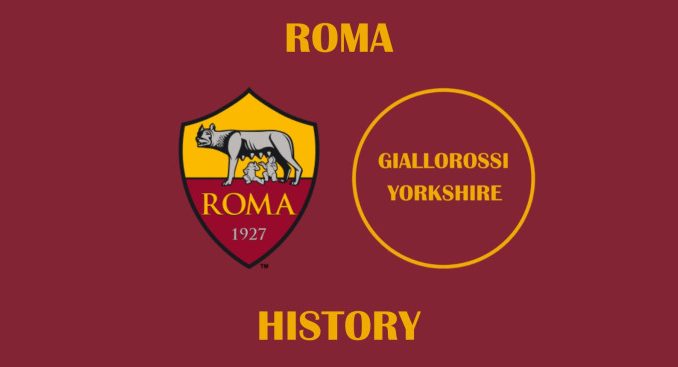 For the second season in a row, Roma are up against an English team in a European semi-final, as they are paired with Leicester City in the Europa Conference League.
April's first leg represents the first ever meeting between the two clubs – and thus Roma's first visit to the King Power Stadium. Indeed, connections between Roma and Leicester are limited.
However, there has been one man to play for both clubs and two managers to have held each role – one in particular holding a fond place in the hearts of both sets of supporters.
Claudio Ranieri
Embed from Getty Images
Of course, the first man to come to mind when Roma and Leicester are mentioned in the same sentence would be Claudio Ranieri. One of the most likeable men in football anyway, Ranieri is even more well-thought of at those two clubs than elsewhere.
Born in Rome, he began his playing career with his hometown club in 1973. However, he only remained among the ranks for one season (which happened to be the first of another legendary manager, Nils Liedholm).
Ranieri would go on to enjoy a more prominent managerial career and he returned to Roma as head coach in 2009. Towards the end of his first season, he had the club in Scudetto contention and the Coppa Italia final, but they just fell short in each. Still, his bold approach got many results that deserved appreciation.
But the pinnacle of his managerial career would undoubtedly be with Leicester, whom he took charge of in 2015 – four years after leaving Roma. His appointment was questioned by some, but remarkably, he made them Premier League champions in 2015-16. It is one of football's true fairytale stories.
Ranieri ended up losing his job there in 2017, and would later lead Roma in a 12-game interim spell at the back end of the 2018-19 season. He ensured his beloved club qualified for Europe after a turbulent campaign; it led to emotional scenes at his final game in charge.
A banner was unfurled to thank one of Rome's own for coming back at such a challenging time, which he acknowledged from the touchline. That day, although the main topic was Daniele De Rossi's farewell, Ranieri really felt part of Roma.
Asked who he would support between Roma and Leicester recently by Corriere Dello Sport, Ranieri said: "There isn't even a need to say it. Roma is the team I've been cheering on since I was a child. Leicester are linked to a great professional achievement and are always in my thoughts."
Sven-Goran Eriksson
Embed from Getty Images
Towards the opposite end of the popularity spectrum, Sven-Goran Eriksson was given a thankless task when becoming Roma head coach in 1984 but did little to win the fans over. Replacing Liedholm just after a European Cup final was never going to be easy, for anyone.
Eriksson's decision to sell beloved captain Agostino Di Bartolomei was not the best of starts in winning the fans over. After finishing second in Liedholm's final season, his compatriot could only finish seventh in his first.
The second year under Eriksson was better; Roma came second in Serie A and won the Coppa Italia. But a difficult third season led to his departure partway through.
A decade later, he would reduce his popularity with Roma further by becoming Lazio coach – and winning the league with them. The season after, though, Roma wrestled that crown from their grip.
Eriksson then went into international management with England, a country in which he went on to have two more jobs. The first was with Manchester City for the 2007-08 season, and then he became Leicester manager between 2010 and 2011.
They were then in the Championship and came 10th by the end of the season in which he took over. He was sacked after 13 games of the next campaign.
Cengiz Under
Embed from Getty Images
Finally, the only player to have represented both Roma and Leicester ahead of their first ever meeting was Cengiz Under. The Turkish winger spent the 2020-21 season on loan at the King Power Stadium from the Giallorossi.
He had joined Roma in 2017 and midway through his debut season began to find goalscoring form. He also notably sent in the corner that led to Kostas Manolas' famous goal against Barcelona that season.
However, over the next couple of years, he struggled for consistency. After a total of 17 goals in 88 games, Roma lent him to Leicester in 2020.
Under did not have the impression expected of him with Leicester. He never scored in the Premier League, but did get two goals in other competitions among his 19 appearances.
Leicester did not activate their option to buy and Roma consequently sent him to Marseille – for whom, incidentally, he could line up against either of his former clubs if they win their own Conference League semi-final.
---
Show your support by following Giallorossi Yorkshire on Twitter and Facebook, and subscribe to the monthly newsletter.