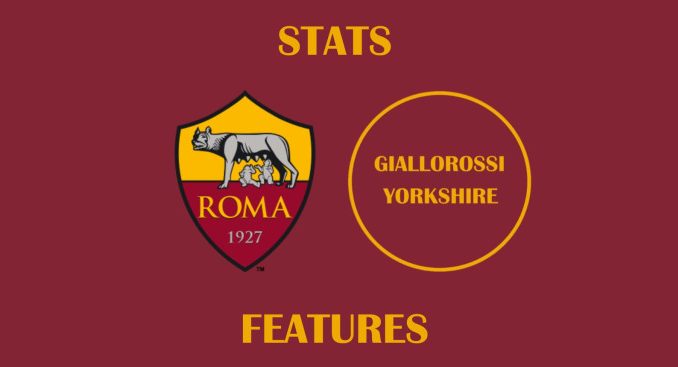 Around one week of the transfer window remains, and Roma's defeat to Juventus in the Coppa Italia has shown that more depth is required.
Since Nicolo Zaniolo's injury, Paulo Fonseca has had to deal with very limited numbers in attack – with Alessandro Florenzi and even Bruno Peres having to deputise on the wing at times against Juventus.
If it wasn't already, it should now be clear that signing another winger in January is a necessity – ideally someone who can play on the right, like Zaniolo, to provide competition for Cengiz Under.
Matteo Politano completed a medical with the club and was thought to be the man to fill that void, before Inter Milan cancelled his swap deal with Leonardo Spinazzola.
AC Milan's Suso has been linked, potentially in a swap deal with Under, but Adnan Januzaj, currently at Real Sociedad, appears to have taken pole position.
Roma have also had their eyes on Xherdan Shaqiri, but Liverpool have ruled out letting him leave, while Juventus' Federico Bernardeschi has been mentioned by some. Contact has reportedly been made with the agent of Hertha Berlin youngster Javairo Dilrosun – although he plays more on the left wing.
Here, Giallorossi Yorkshire examines the stats to see which player would be the best option for Roma to pursue ahead of the transfer deadline.
Stats, via WhoScored, are based per 90 minutes, taking this season's league action into account only.
Shooting
Of the six names most closely linked with Roma, it is the one who almost joined that shoots most frequently. Matteo Politano takes on nearly double the number of shots that most of the other names do, with Javairo Dilrosun shooting the least often.
Politano also has the greatest number of shots on target per 90 minutes – the only player here to have more than Zaniolo, who averages exactly one – although Dilrosun actually has the highest proportion of shots on target compared to shots attempted.
All six players are left-footed, which fits the profile Roma clearly need. Consequently, all take on most of their shots with their left foot. 15% of Politano's shots come from sources other than his left foot. Bernardeschi is the next in line to show a bit more variety, with just over 13% of his efforts not being from his left-hand side. In contrast, Dilrosun, Shaqiri and Suso are more reliant on just their stronger foot.
In terms of where the shots are coming from on the pitch, it appears that Politano, Suso and Bernardeschi all prefer to shoot from outside the box – like Cengiz Under – whereas Januzaj and Dilrosun are more like Zaniolo (who shoots in the box almost nine times more often than from outside it) in shooting more often from inside the box. Shaqiri attempts both equally.
Overall, Politano appears to be the most dangerous at shooting, with Bernardeschi also a threat – despite him not scoring in Serie A since August 2018. Dilrosun appears to have accuracy and variety, even if he shoots less often.
Attacking contributions
The void left by Zaniolo is so great because of his attacking contributions. The winger added four goals and one assist in Serie A before his season was disrupted, and with Under only managing two goals and no assists so far, help is needed in the creation of goals.
It is slightly worrying that Roma's top target, Politano, is without a league goal or assist this season. The same is true also for Bernardeschi. Instead, the most involved in goals has been Dilrosun, with three goals and two assists in the Bundesliga.
Januzaj, who has created three assists for his teammates in La Liga despite not scoring himself, has been the most efficient in terms of goal contributions, having made fewer appearances than Dilrosun.
Not every great moment of creativity becomes an assist, though. Politano and Suso lead the way for the average number of key passes per 90 minutes, demonstrating their abilities at unlocking defences. Despite his pair of assists, Dilrosun has made the least frequent amount of key passes. In fact, he is the only player on the list to have a lower average of key passes per 90 minutes than Zaniolo, who only averages 1.4.
Another major element that Roma have lost without Zaniolo is his dribbling ability – his liking for which perhaps suggests why his key passes are lower than expected. Only Politano averages more successful dribbles per 90 minutes than his Italian compatriot, with Shaqiri and Bernardeschi struggling the most in this department. The stats are more favourable towards Januzaj and Dilrosun, with Suso stuck somewhere in between.
While the right winger will be expected to cut in and shoot more often than crossing, it is also worth examining how each player performs at the latter skill. Matching the same success rate as Zaniolo, Suso's crosses have been the most accurate this season, with Dilrosun being the least successful – despite playing on the left, which would seem to favour him playing more crosses.
Leading the way for key passes and dribbles, it once again becomes clear why Roma have been fixated on Politano. But Suso also appears competent enough at both, as does Januzaj.
Conclusion
Embed from Getty Images
Taking the data into account, then, who should Roma target? Politano would be the obvious first choice given the statistics, but with Napoli also in the race to sign him and relations with Inter having deteriorated, it may be difficult to prise him away.
If Roma are looking for a creator, Suso may be the next best bet. He has the all-round skillset of dribbling, crossing and passing – an expert at none, but competent at all. It is also worth noting that he has played the most of all six names, starting 15 league games as opposed to Politano's two, Januzaj's five or Bernardeschi's nine, so would probably be the most ready to kick on.
Is he worth giving up Under for? Statistically, the duo are not that dissimilar, and the whole point is that Roma need depth. Sacrificing one winger for another would not make sense. If there's a way to take him without losing Under, it should be explored.
Dilrosun possesses an intriguing range of qualities, but it remains to be seen whether he could adapt to play on the right wing. Roma need an instant fix there.
With Shaqiri virtually guaranteed to stay at Liverpool, that leaves Bernardeschi and Januzaj. The latter performs better statistically in terms of dribbling, and is arguably the closer replica of Zaniolo, given his preference for shooting within the penalty area. His assists would also be worth more to Roma than Bernardeschi's lack thereof, despite the Italian's more accurate shooting and superior pass completion rate.
If the Politano track is still viable, then Roma must do all they can to bring him back. If not, Suso or Januzaj appear to be the best alternatives.