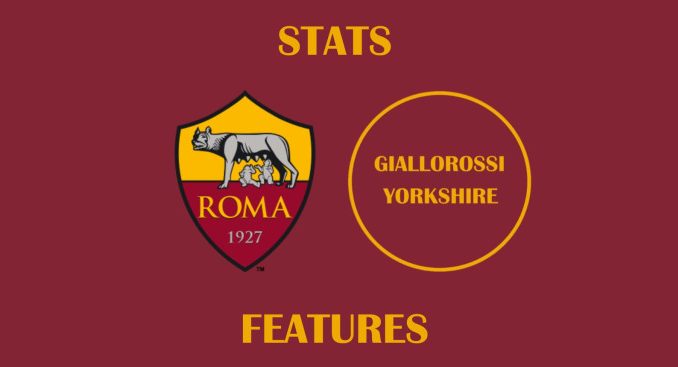 Alvaro Morata and Gianluca Scamacca have been the two main strikers linked with Roma since Tammy Abraham suffered an ACL injury on the final day of the 2022-23 season.
Abraham's absence until – barring a miracle – 2024, coupled with the best efforts of Andrea Belotti to encourage the addition of another chapter to Ho Dimenticato Come Si Fa Gol ("I forgot how to score"), the 2020 book about historic struggling Roma strikers, has made Jose Mourinho eager to add an attacker or two to his squad ahead of the new campaign.
Various options have been linked since Abraham's injury, and even before given that he was struggling for form too, but Morata and Scamacca are two that have lingered the most – with the former reportedly keen to reunite with Mourinho and the latter holding out for a return to his hometown.
Each has Serie A experience, since Atletico Madrid's Morata has previously had various spells with Juventus, and West Ham's Scamacca – after leaving Roma's academy before his first-team debut – has been at Genoa and Sassuolo before.
But how did the two players compare last season? Here, Giallorossi Yorkshire has contrasted their stats from the 2022-23 campaign in La Liga and the Premier League respectively – while Abraham and Belotti are brought in for comparison where appropriate.
Most importantly, the attention ought to be on goalscoring – something Abraham and Belotti both underperformed with last season. In Serie A, the English striker got eight goals from 38 appearances, whereas the Italian failed to score from his 31 outings.
Embed from Getty Images
Over in La Liga, Morata got 13 goals from 36 games; his hit-list included braces against Sevilla and Getafe, and while he failed to score against either of the sides that finished above his own (Barcelona and Real Madrid), he did score against the other member of the top four, Real Sociedad.
Meanwhile, in the Premier League, Scamacca scored three times from just 16 appearances – against Wolves, Fulham and Leeds. In fairness, he did score five goals in the Conference League, while Morata failed to find the net in the Champions League, but it is only domestic league statistics being weighed up here.
Therefore, for the most important aspect, Morata stands out, having been the only player of the four to hit double figures.
However, Scamacca was actually the only player who outperformed his expected goals rate. The data suggested he should have only scored 2.54 goals in the league and yet he got three, while Morata should have got 14.65 (but fell 1.65 behind in reality). Meanwhile, Abraham was down 4.65 on his xG tally and Belotti was down 4.83 on his (the worst xG underperformance in the entire league).
Nevertheless, Morata maintained the best conversion rate, putting away 20.97% of his chances. Scamacca's conversion rate was 13.64%, below Abraham's of 15.38%. Having failed to score, obviously, Belotti's was nil.
Both Morata and Scamacca, like Roma's existing striker duo, are right-footed. Indeed, all of Scamacca's Premier League goals so far have been with his right boot. Morata, though, displayed more variety, having scored six times with each foot (and once with his head) in last season's La Liga.
Embed from Getty Images
Abraham, for comparison, scored an equal amount with his right foot and his head, but never from his left foot in Serie A last term.
Interestingly, just like only one of Abraham's goals was from beyond 18 yards, 12 of Morata's 13 league goals came from inside the box, whereas Scamacca actually scored once more from outside the area than he did within it.
As for their overall attempts, Morata was the player to average the most shots per 90 minutes (3.0, compared to Scamacca's 2.2, which was identical to Abraham's and better than Belotti's 1.3). In turn, he also averaged the most shots on target, with 1.6 per 90 minutes outweighing Scamacca's 1.0, Abraham's 1.3 and Belotti's 0.8.
Morata's shot accuracy was therefore superior to Scamacca's (52.23% in comparison to 45.45%), but Roma's existing strikers actually surpassed both (Abraham's rate was 57.69% and Belotti's was 56.25%).
---
READ NEXT: Tammy Abraham features in the biggest goalscoring declines by Roma players from one season to the next
---
For a forward to be fully impactful, though, they have to contribute to other attacking moments. Scamacca failed to provide an assist for West Ham in any competition, whereas Morata got two for Atletico in La Liga – the same number as Belotti for Roma in Serie A and one fewer than Abraham.
Despite that, Scamacca created more chances on average than Morata, managing 1.3 per 90 minutes as opposed to 0.9. Abraham was actually the best in this department with 1.4, while Belotti was in between Scamacca and Morata (closer to the former) at 1.2.
As for all passes, though, Morata on average attempted and completed more than Scamacca (19.6 to 17.0, and 12.7 to 11.4), but the Italian actually had a slightly superior accuracy of 66.86% to 64.49%.
Once again, though, Abraham attempted more passes than both (20.5) and Belotti wasn't too far behind Morata at 19.5. Furthermore, the two existing Roma strikers exceeded the two targets for passes completed, for which Abraham's average was 14.0 and Belotti's was 13.3. Likewise, they each had better accuracy rates of 68.27% (Abraham) and 68.16% (Belotti).
In terms of their general involvement, Morata averaged more touches than Scamacca (35.7 compared to 30.4), but once again Abraham and Belotti were better with the almost identical 36.3 and 36.2 respectively.
Another way attackers can make themselves useful is via take-ons. Morata averaged 1.0 per 90 minutes in the 2022-23 La Liga campaign (the same figure as Abraham's for Serie A), better than Scamacca's 0.8 in the Premier League – whose in turn was better than Belotti's average of 0.6.
Embed from Getty Images
Scamacca was actually slightly more successful at his take-ons despite the smaller frequency of completed ones; his success rate was 57.14%, superior to Morata's 55.56%. Both were significantly better than Abraham (38.33%) and Belotti (28%).
When it came to overall duels, Morata contested more than Scamacca aerially, despite being two inches shorter. Indeed, Morata contested an average of 4.5 aerial duels per 90 minutes in comparison to Scamacca's 3.7. That said, Belotti and Abraham both contested more – 7.8 and 6.4 respectively.
In terms of aerial duels won, Morata's average of 2.7 was better than Scamacca's of 1.7. Abraham's was the best, though, at 3.3, and Belotti also outperformed both Roma targets with 2.9.
Putting things into perspective with a success rate, Morata came out above Scamacca with 59.57% as opposed to 44.74%. Abraham was in between at 51.61% and Belotti (the only player here less than six feet tall) was the worst at 37.11%.
As for ground duels, Morata again contested and won more than Scamacca (8.1 compared to 6.7, and 4.3 compared to 2.8), while also having a better success rate at 52.35% compared to 40.58%.
Abraham equalled the amount of ground duels that Morata contested, but Belotti had the highest average of 8.8. Like Morata, Belotti won an average of 4.3, whereas Abraham only won 3.7 – which was still better than Scamacca.
Belotti's success rate came in second to Morata at 49.09%, with Abraham above last-placed Scamacca at 44.67%.
On a similar theme, Morata won more fouls on average than Scamacca (2.7 compared to 1.0). Abraham was in between at 2.0, whereas Belotti was the best at 2.9.
And the final factor worth considering is offsides; Scamacca stayed onside more than Morata, who was caught beyond the last defender an average of 1.3 times per 90 minutes compared to the Italian's 0.6.
Scamacca's rate, coincidentally, was equal to Belotti's, but Abraham was the best at just 0.5.
In conclusion, Morata is the more high-pedigree name and may be the safest option for Roma to choose here. After all, his goalscoring – both in terms of efficiency and variety – and overall shooting skills are better. He has also shown more involvement with his passing and has been willing to get involved with duels.
Those factors could make him ideal for Mourinho, as long as the price is right. All in all, it will come down to the finer details of what it would take to sign either player.
Scamacca has some positive attributes to develop too, plus an intrinsic understanding of the club, while it may not be too fair to judge him on what was a relatively small sample size from last season. After all, the last time both players were in Serie A (2021-22), Scamacca scored 16 goals from 36 games for Sassuolo, whereas Morata only got nine from 35 (but actually more starts) for Juventus.
Nevertheless, if Roma want some guarantees of reliability right now, since this may be a case of who can be useful for an initial season more than the long term, Morata may be preferable.
But with the start of the season about a month away, Roma will require some kind of signing one way or another up front soon.