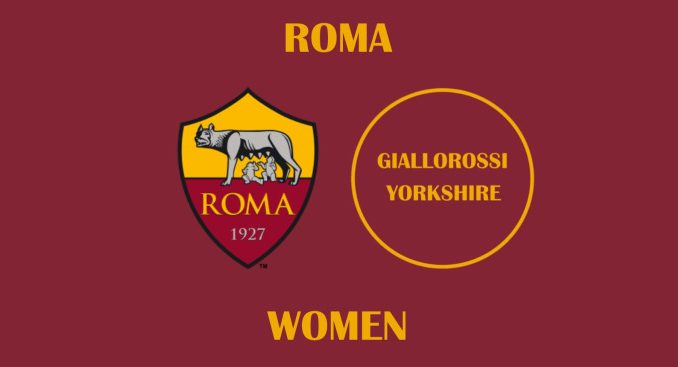 Roma Women made it five wins out of five for the new Serie A Femminile season by beating Sampdoria 5-0 on Sunday.
Elena Linari put Roma ahead late in the first half and also scored the last goal of the game after a strike from Evelyne Viens and a brace from Valentina Giacinti in between.
Here are five facts from after the match.
Goals in both stoppage times for Linari
You wait all that time for a defender to score a brace for Roma Women and then it happens for the second time in a week.
After Lucia Di Guglielmo's double in midweek, this time Linari scored twice for Roma, including from the penalty spot towards the end of the match.
Linari's goals came in the second minute of stoppage time in the first half and the first minute of stoppage time in the second half; no Giallorosse player has ever before scored in stoppage time of both halves of a single match.
And thanks to her two goals, Linari is now on three for the season, matching her best ever tally in Roma colours within just three league games (and five appearances overall).
Giacinti matches calendar-year goal record
The record for the most goals scored by a Roma player in a calendar year is currently 13, which was set by Andressa Alves in the first half of 2023 before her departure.
Thanks to her own brace, Giacinti has now reached 13 for the calendar year as well, also surpassing her personal record of 11 from 2022.
With two months remaining, she will be expected to set a new record for the club soon.
Giacinti and Viens set each other up
For the first time this season, there was an example of two players setting up a goal for each other, since Giacinti assisted Viens' goal and Viens assisted Giacinti's second goal.
The most recent time something similar happened was against Inter in April, when Giacinti and Benedetta Glionna teed each other up for goals in a 6-1 win.
It was Viens' first assist since coming to Roma in the summer.
Most away goals after five games
Roma's three away games in the league so far this season have been a 4-2 win at Milan and 5-0 wins against Pomigliano and Sampdoria.
It means they have scored 14 away goals after three away games, which is more than anyone else has scored of that criteria not only this season, but since Roma entered Serie A Femminile for the first time in 2018-19.
Indeed, Roma have surpassed the 11 away goals that Juventus got in their first three away games of last season.
Joint-third best winning streak
Thanks to winning all seven games so far this season between Serie A and the Champions League, Roma have equalled their third-best streak of successive victories.
The current record is the nine they managed between September and October last year, although if they want to try and set a new one, they will have to make a big statement of intent when they take on Juventus (who also have a 100% record so far this season in the league) in their next game on 5th November.