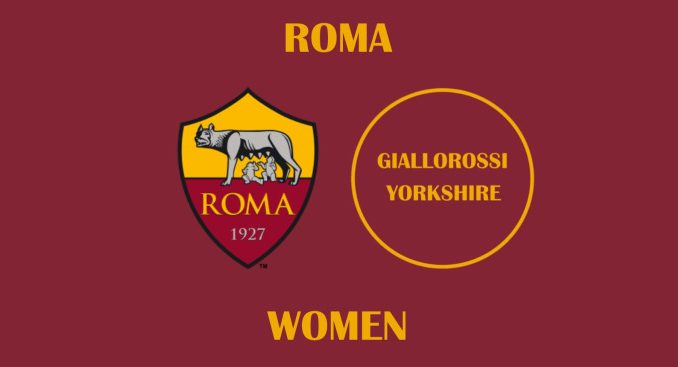 Roma Women have moved one step closer to the Champions League group stage after winning the first leg of their qualifier against Vorskla Poltava by a 3-0 scoreline.
Evelyne Viens, Manuela Giugliano and Valentina Giacinti got the goals to earn Roma an advantage at the halfway stage of the only round they need to get through in order to reach the group stage for a second consecutive season.
Here are some statistics Giallorossi Yorkshire has unearthed after the win at Stadio Tre Fontane.
Viens sets fastest three-game scoring streak by a newcomer
When Viens opened the scoring after a quarter of an hour, it was just the 14th example of a player scoring in three successive games for Roma.
The individuals to have preceded her in that regard (some multiple times) were Andressa Alves, Annamaria Serturini, Emilie Haavi, Vanessa Bernauer, Lindsey Thomas, Agnese Bonfantini, Paloma Lazaro and Giacinti.
Summer signing Viens has made an impression by scoring in her second, third and fourth Roma appearances. It is the fastest anyone has ever ignited a three-game scoring streak at the club, overtaking Haavi who got there within five games in early 2022.
Of course, only someone scoring in their first three games for the Giallorosse – something that has only happened once within the men's team in almost 100 years of history, for perspective – could take this new record away from the Canadian forward.
Giacinti gets fifth UWCL goal for Roma
By putting the finishing touches to the win over Vorskla with the last goal, Giacinti moved on to a tally of five goals in Roma colours in European matches.
After she was equal with Benedetta Glionna as their leading Champions League scorer on four last season, it has now moved her into outright first place in the ranking of Roma's top scorers in the competition.
At the time of writing, she is also fifth in the club's all-time scoring stakes in Serie A Femminile and all competitions.
Incredible amount of corners
Unusually, Roma took 15 corner kicks throughout the match, which is the most they have ever had in a Champions League game.
Indeed, there were some UWCL games last season that Roma were involved in where both sides put together did not rack up that number of corners.
On this occasion, it was partly a consequence of some stops by impressive Vorskla goalkeeper Kateryna Samson, as well as other ways in which Roma's relentless attacks flowed.
Most possession in a UWCL match
Similarly, Roma enjoyed more possession than ever before in a UWCL match.
They had 76% of the ball – more than three-quarters – proving their dominance of proceedings.
Perhaps helped by the familiarity of the starting lineup, which only included two new players, controlling possession also allowed Roma to create a number of chances.
Opposing keeper kept very busy
And finally, Roma's 36 shots in total (20 on target and 16 off) set a new club record for that statistic in the Champions League.
In last season's group stage, Alessandro Spugna's players recorded 34 shots in the 4-3 win at St. Polten and the 3-0 win at Slavia Prague, but this time they eclipsed it. As stated, Samson was a standout performer to keep the score down.
As long as Roma don't get complacent next week, there is enough evidence to show they can overpower Vorskla for another 90 minutes and reach the 16-team group stage.