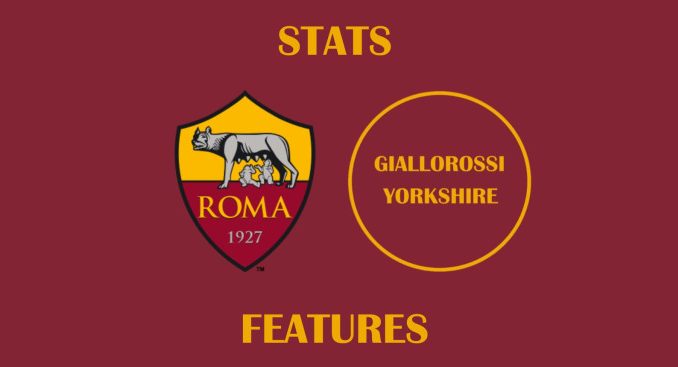 After weeks of planning for a season ahead that would involve Granit Xhaka as a Roma player, the club have been sent back to the drawing board.
The Arsenal midfielder was Jose Mourinho's first target after arriving as Roma boss, having admired him during his time as a Premier League rival with Tottenham.
For whatever reason, Roma's attempts to sign Xhaka have not come to fruition, despite both clubs and the player being open to a deal. After failing to meet the asking price, though, the Giallorossi look likely to miss out once and for all if the Switzerland international extends his contract at the Emirates Stadium as anticipated.
Frankly, it would not be ideal for Roma after such a public pursuit. But they must move on quickly and forget any disappointment, instead working to find a different solution.
They may have to re-enter the transfer market to do so, with the likes of Thomas Delaney, Teun Koopmeiners, Douglas Luiz, Denis Zakaria and Andre-Frank Zambo Anguissa emerging as alternatives. However, with finances not free-flowing – especially with a striker still on the agenda too – Mourinho might have to consider the options available to him in the current squad.
So, what was it about Xhaka that made him so desirable for Mourinho – and is there anyone else who can replicate his best attributes?
Embed from Getty Images
Here, Giallorossi Yorkshire compares Xhaka's stats (via Opta) from the 2020-21 Premier League season to those of Roma's midfielders from the same Serie A campaign. The data is grouped into various categories, relating to different aspects of Xhaka's play, before conclusions on whether Roma have anyone similar to him in each regard.
The players being compared are: Bryan Cristante, Ebrima Darboe, Amadou Diawara, Lorenzo Pellegrini, Jordan Veretout and Gonzalo Villar. Obviously, there are some catches; Cristante often played in defence last season and Pellegrini further forward, while the sample size for Darboe is small. But the data can still give an indication of each player's style in relation to the one that got away.
The main statistics under consideration are those relating to what pieces of play each midfielder attempts, rather than completes. This is not a measure of accuracy or efficiency, but an examination of style and function in how they try to play.
In each table, the player who is the closest match to Xhaka statistically is highlighted in red by column.
Let's begin by looking at their work in possession.
Possession
Xhaka is the most involved of any player in terms of touches, averaging 89.8 per 90 minutes - almost one per minute. It shows how the play can flow through him; although the same could be said in time of Darboe, who fell within a 10 percent distance of Xhaka with 82.6.
Xhaka attempts an average of 78.2 passes per 90 minutes, a number greater than any of Roma's current midfielders - enforcing why Mourinho wanted him so much. The only Roma player to make more than 70 was Darboe, who impressed with the way he dictated play when emerging into the team late last season.
Breaking down these passes, Xhaka attempts 6.5 long passes per 90. Cristante comfortably outranks him in this department, perhaps by virtue of generally playing from a deeper position last season. The closest to Xhaka is Veretout with a lesser tally of 5.1.
In contrast, Xhaka attempts 71.8 short passes per 90. Once again, Darboe comes close to him in this regard with 68.
Embed from Getty Images
In terms of direction, 23.5 of Xhaka's passes are forwards. Cristante is his runner up, with there again being an obvious theory as to why. Darboe also plays more than 20 passes forwards per 90 minutes.
Going the other way, Xhaka plays the ball backwards 11 times per 90. Pellegrini, perhaps due to playing higher up and thus having his back to goal more, is closest with nine. Diawara is also not too far behind, but Cristante is in last place by some distance (the explanation being obvious once more).
In terms of sideways passes, Xhaka makes 43.7 per 90 minutes, with Darboe managing more and Diawara just less; both are within 10 percent of the Arsenal man's tally, as is Villar.
It is also important to understand the territory each player operates in. Xhaka completes 36.1 passes in the opposition half and 34.6 in his own; for Roma, Darboe is closest to him in each category with 34 and 34.6 respectively. Diawara, who likes to sit deep, is also fairly close in his own half with 33.3.
Overall, it is Darboe who seems the best match with Xhaka in terms of passing.
Interestingly, despite being a central player (who also featured at left-back on a few occasions last season), Xhaka also makes 0.5 crosses per 90. Cristante actually trumps him in this department with 0.6, while Villar is equally close the other side with 0.4. Veretout and Pellegrini, certainly the more dynamic midfielders at Roma's disposal, make considerably more.
In addition, Veretout and Pellegrini both create more chances than Xhaka, whom Cristante matches with a statistic of 0.7. The number 17 and number 7 are also close either side of the Arsenal man in terms of successful lay-offs, something the rest do not do much.
Embed from Getty Images
For through balls, Diawara matches Xhaka, but Cristante and Pellegrini outrank them both. It seems the latter excels at more decisive actions in the final third, showing why he may be better as an attacking midfielder. In that case, it would leave someone else to pick up the Xhaka responsibility.
Cristante, for example, could be that man; he matches Xhaka in some of these areas despite his deeper position, so could translate those talents to a midfield role again.
Attacking actions
Midfielders must also take shooting responsibility themselves sometimes, as Pellegrini and Veretout demonstrated last season. Expectedly, they lead the way for shots per 90, a department in which Xhaka averages 0.5. Closest to him, although lower, is Darboe with 0.3.
One function that was not particularly within Xhaka's domain was take-ons. Every Roma midfielder attempted a higher average than his 0.6, suggesting it would not be too important a factor for his role in the system. For clarity, the next lowest was Diawara with 0.7, while Veretout was also under 1.0. The others may in fact be able to offer a greater dimension.
Defensive actions
The next area to focus on is the defensive side of the game, which will be particularly important given that Xhaka was targeted to play a holding role. Once again, his statistics indicate why; he averaged more clearances than any Roma player besides Cristante, while no member of Paulo Fonseca's squad of last season tended to make more tackles or blocks than him.
Diawara matched him in terms of tackles, though, while also being his equal for blocks. Furthermore, the Guinea international made 1.7 interceptions on average - almost twice as many as Xhaka's 0.9. The closest to the Swiss in this regard was Villar with 1.1.
Embed from Getty Images
And Diawara also was closest - and slightly superior - to Xhaka for ball recoveries. Darboe, too, excelled in this department, leading the way with 11.1.
For turning over possession into Roma's favour, Diawara looks the likeliest to replicate what Mourinho wanted his target for.
Where Diawara was not quite as strong was aerial duels, recording the lowest figure of any player in consideration here. In this department, Villar matched Xhaka's average of winning 1.4 per 90. Cristante edged them both, though, with 1.5.
Villar was also surprisingly dominant in ground duels, winning almost double Xhaka's 3.4 with 6.3. Each with 3.1, Darboe and Diawara were the closest matches to the Arsenal man.
Competing for the ball in the air or on the ground are two different areas, so there was a bit of a difference for each player. While Villar may be the outstanding option here overall, Cristante could be the most applicable to Xhaka's style.
Embed from Getty Images
Conclusions
It is impossible to replicate a player entirely, but there are some parallels between Roma's current crop and the man Mourinho wanted.
On the ball, Darboe is a similar passer to Xhaka, has almost as many touches and attempts as many shots.
Cristante creates the same amount of chances and crosses the ball at a similar rate.
Diawara is similar to Xhaka in terms of through balls and take-ons, while also matching him in several defensive departments such as tackles, blocks and ball recoveries.
Embed from Getty Images
Any of those three players could compete for a shirt under the right conditions. It is likely that Mourinho's midfield will consist of Veretout in a box-to-box role and Pellegrini in a more advanced position, leaving one space to fill with a holding player.
It may be too much to ask Darboe to do that job regularly, given that he only has one month of competitive football under his belt. Therefore, the choice seems to be between Cristante and Diawara.
Villar remains a good player, but is of a generally different profile, so could be a useful alternative option.
For the starting berth, though, unless another player arrives, Cristante or Diawara will seemingly be Mourinho's best bet.
There are question marks over both, admittedly. Can Cristante adapt back to being in the centre of the pitch - and do better than he has there for Roma before? Will Diawara shake off the inconsistency that troubled him throughout last season and even in the latter months of the one before?
If either can answer their question with a yes, they may be able to answer the bigger one that Mourinho is seeking to resolve.
But if it would take two players to match what Xhaka can do, it shows why he was so wanted. Although there are solutions in the current squad, it may be prudent to sign someone more similar in all departments.
Show your support by following Giallorossi Yorkshire on Twitter and Facebook, and subscribe to the monthly newsletter.