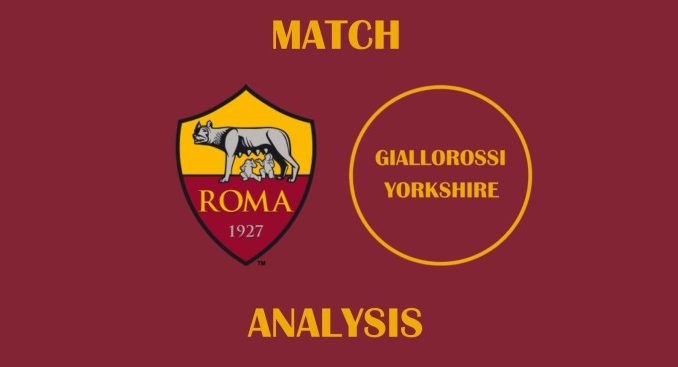 The script had already been written. Edin Dzeko, after missing last week's game against Verona, would return for Roma against the side he had been close to joining just days before – Juventus.
How fitting it would have been for him to have put all this behind him – and the club – by scoring once more against Roma's rivals.
Instead, it was a different narrative in which Dzeko emerged at the forefront. With Roma 2-1 up against a Juventus side they were outperforming on Sunday night, their captain missed a glorious chance to extend the lead. Roma came to rue it, as the opponents eventually fought back to equalise.
There was a certain irony about it being Dzeko who missed the biggest chance for Roma to put distance between themselves and Juventus. Some fingers have been pointed at him in the aftermath.
But that narrative is too easy to form. Yes, Dzeko should have buried his chance, but that was not the only factor to blame for Roma dropping points.
The performance had been much more positive than many could have expected. Roger Ibanez was a rock at the back, Leonardo Spinazzola continued his joyful run of form, and Jordan Veretout stepped up to be the beating heart of the team again with two goals.
Ultimately, Roma came away disappointed, when in reality, they would have been delighted with a draw beforehand. The important thing, though, is that they showed progress from last week's stale performance at Verona.
It left a feeling similar to the one that resulted from the draw against Inter Milan at the back end of last season. Roma got a result they would have taken before kick-off, but their performance deserved more. While there has been so much negativity around the club recently, they must channel that as a positive that they can compete.
And while Dzeko can take criticism for not finishing his chances, he was important to Roma in other phases of play. He was exactly what the Giallorossi missed in Verona, acting as a focal point and creating things for Roma when coming deep for the ball.
Who was it that played the excellent long ball into Henrikh Mkhitaryan's path before the Armenian set Veretout up for his second goal? It was Dzeko.
It was one of several examples of Dzeko bridging Roma's play together. He switched the play well and his passes were mostly accurate, helping his side maintain momentum.
Embed from Getty Images
Those little things should not go unnoticed. Yes, it wasn't a vintage Dzeko performance, but despite the missed chances, it was still a good one.
Of course, strikers will always be judged on how many goals they score. But Dzeko has always brought additional qualities to Roma as well. While the former was lacking against Juventus, the latter were still in full working order.
Having watched him for the past five years, it should come as no surprise that he can miss big chances. He will miss more. But he will score more; it's why he has 106 goals for the club.
The fact that many feel Dzeko is responsible for the outcome against Juventus, if anything, highlights how important he still is. Roma need him firing in front of goal, because without him doing that, they will lose something. But overall, he remains vital to the
This was always going to be an awkward night for Dzeko. It will be important for the club to move forward from it. Perhaps by their next game, there will be another striker to compete with the Bosnian, should Borja Mayoral complete his move.
If anything, it's a good thing that Dzeko has got that game out of the way. With Juventus behind him, the next few weeks will show the real Edin Dzeko. It might be one that spawns opportunities, but it might be one that becomes a hero once more.
Playing against different teams will show where his motivation is really at. It's only then that he will be able to be judged properly for what he can still contribute.
If last season was anything to go by, though, there's still a top player in there, ready to spark into life.