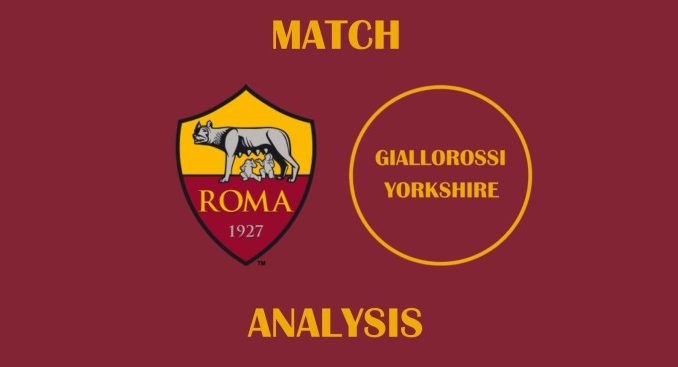 Roma earned their biggest Serie A win since 2006 on Sunday by beating Empoli 7-0.
Paulo Dybala opened the scoring in the second minute with a penalty before Renato Sanches doubled the lead six minutes later. An Alberto Grassi own goal made it 3-0 before half time.
In the second half, Roma further took the game away from their visitors with goals by Dybala again, Bryan Cristante, Romelu Lukaku (his first for the club, on his first start) and Gianluca Mancini.
To commemorate the win, Giallorossi Yorkshire asked seven supporters to react to the result in seven words each.
---
Samuel: Unbelievably couldn't watch, might be banned now.
Nigel: I had to watch on social media.
Kier: That is just what the doctor ordered.
Jay: Who was waiting for an Empoli comeback?
Eddie: Empoli were as terrible as we're great.
Carol: Lukaku, Stadio Olimpico, exciting, goals, Cristante, promising.
Craig: Stadio Erupts Very Exciting Night (Daje Roma)