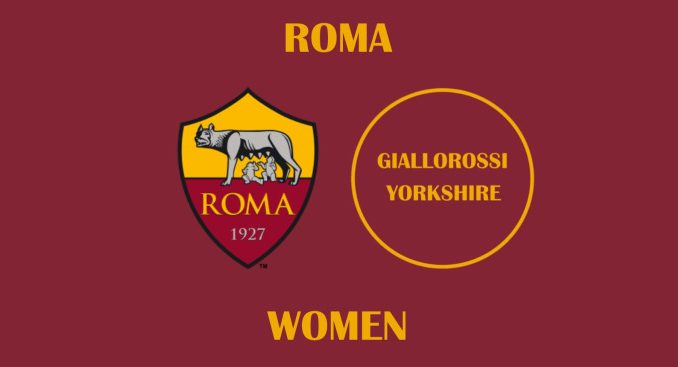 Roma Women play their first home game of the new season on Saturday, looking to follow up their opening win over Empoli with further success against Napoli.
Last weekend marked the first time Roma had ever won their first match of a season, at the fourth attempt, so they will be hoping to build from it. On paper, they should have a good chance of gaining momentum given their next opponent.
Napoli are not affiliated with the men's team of the same name and were still in danger of relegation on the final day of last season, until they claimed a draw against Roma themselves. However, they have modified their squad over the summer and have some players that the Giallorosse will be well aware of.
Kaja Erzen made a permanent move from Roma to Napoli over the summer, while young prospects Heden Corrado and Emma Severini made the same move on loan. They all featured – Erzen as a starter and the others as substitutes – in Napoli's opening game, which was a 3-0 loss to Inter.
Embed from Getty Images
The early form – if you can call it that after one game – favours Roma, although the last meeting between these two showed that opponents of any magnitude can put up a fight. Even so, Napoli have lost both their goalscorers from that day over the summer, so are starting somewhat afresh.
Although Roma are in transition too, the early signs have been positive from Alessandro Spugna's side. They required the help of three own goals to see off Empoli last week, but played some good football and should create enough chances for their own forwards to score this time.
Like Napoli, though, they will be without their two scorers from the May draw. Lindsey Thomas left for Milan over the summer, while Elena Linari is suspended after getting a red card against Empoli. Benedetta Glionna is, of course, now the main option at right wing where Thomas used to play, and it is likely that Tecla Pettenuzzo will make a first start since, coincidentally, this same fixture in January last season to replace Linari at centre-back.
Embed from Getty Images
Spugna's squad is also without backup keeper Rachele Baldi, while the latest summer signing Joyce Borini is not yet in contention. Fellow additions Glionna, Lucia Di Guglielmo, Thaisa Moreno and Valeria Pirone – all of whom made their debuts last week – are present again, though, as is the as yet unused Nina Kajzba. Any of them will be hoping for a happy home debut.
Another boost will be the availability of Manuela Giugliano, who was only able to play as a substitute against Empoli. Spugna has confirmed the midfielder has been back in full training all week and is ready to rack up the minutes again.
As the new era continues, Roma will be hoping to pick their positive home form back up. They only tasted defeat on their own turf once last season, in their final home match to Juventus. Thus, Spugna will be hoping his first match in the Roma dugout at Stadio Tre Fontane can see them rediscover the dominant form they were showing on their own patch in the months before that result.
The game kicks off at 4:30pm UK time on Saturday.
Show your support by following Giallorossi Yorkshire on Twitter and Facebook, and subscribe to the monthly newsletter.