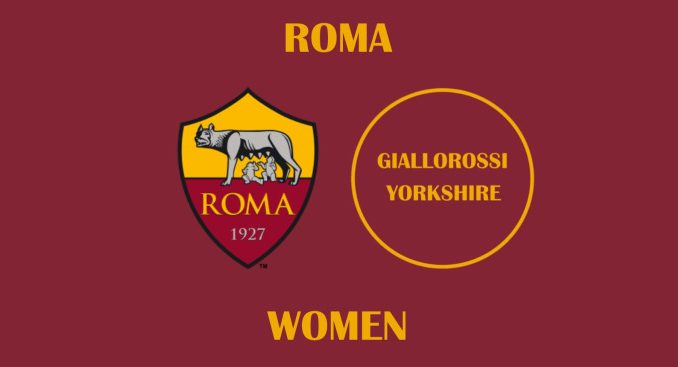 Roma Women play the first leg of their Coppa Italia semi-final tie against Juventus on Saturday.
With the squad making no secret of the fact that their ambitions lie in this tournament rather than the league, Roma will be hoping to make progress in the first of two legs against Juventus.
The opponents are practically impossible to catch in Serie A this season. Hence, Roma are trying to win the Coppa Italia instead – but will have to beat Juventus to get to the final.
It's something they have never done before, although they did come close last time they met. Roma took Juventus to extra time in a Supercoppa Italiana game in January – and probably deserved to win.
Unfortunately, they didn't get the result their performance warranted on that occasion. But it showed that they can compete against opponents of this stature.
After that game, Roma went on the longest winning run in their history in women's football. That streak inexplicably came to an end in their last league game, but this is an opportunity to bounce back.
Roma will have to navigate the first leg without captain Elisa Bartoli, who is injured. Angelica Soffia will likely cover for her at left-back, as she has done capably before, giving an opportunity for Kaja Erzen to return at right-back.
In the middle of defence, Allyson Swaby could make her 50th appearance for the club. She was Roma's unlikely scorer in the last meeting with Juventus, but will be focusing on her job at the other end on Saturday.
The goalscoring responsibilities will instead fall to the likes of Paloma Lazaro, Annamaria Serturini and Andressa Alves, who are Roma's top three scorers so far this season.
Coincidentally, more than half of Andressa's goals in 2020-21 have come in the Coppa Italia. She will be hoping to continue her rich vein of form in the competition.
It will not be an easy task – Juventus have won all their domestic games this season – but Roma enter this game highly motivated. They will need to make the most of their home leg before the return fixture next month.
The game kicks off at 11:30am UK time.
Show your support by following Giallorossi Yorkshire on Twitter, Facebook and YouTube, and subscribe to the monthly newsletter.