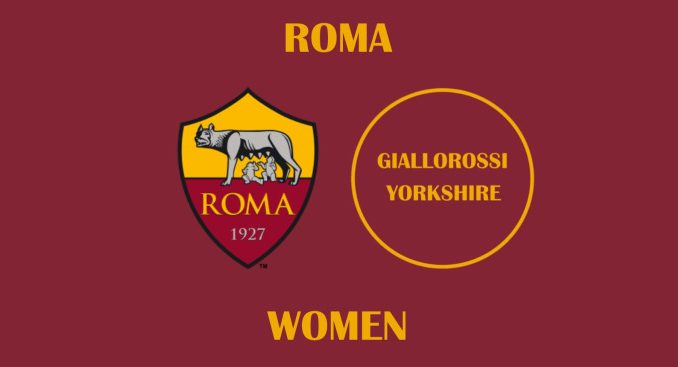 Roma Women will have a better idea of whether they can dare to dream by the end of Saturday's game against Juventus.
This is possibly the biggest Serie A Femminile match Roma have ever been involved in. Should they succeed at the challenging task of beating the reigning champions, they would go top of the table.
Juventus won the league without even tasting defeat in each of the past two seasons in a row. However, they finally lost last weekend – surprisingly to Empoli – while Roma beat Inter to throw the title race (if that's what this really could be now) wide open.
If there is to be a new name etched on the trophy this season, Roma will want it to be theirs. That said, Juventus will remain the favourites to retain their title, especially if they maintain their record of never losing to the Giallorosse in Serie A.
However, Roma did knock them out of the Coppa Italia last season, including a 2-1 win in the first leg of the semi-finals. It was proof that Juventus can be beaten, and the fact that Roma go into this game on the back of a nine-match winning streak in Serie A only enhances their confidence.
In terms of team selection, Alessandro Spugna can go down a couple of different routes. He has mainly set the team up with a back three throughout the current winning run, but reverted to a four for the most recent match.
Juventus v Roma Women player focus
The return of centre-back Beata Kollmats to the squad list gives him some flexibility. Further forward, recent signing Sophie Roman Haug is among the selection for the first time.
In goal, Camelia Ceasar is likely to make her 50th appearance for Roma, which would make her the first goalkeeper to reach that landmark for the club.
Embed from Getty Images
Outfield, attacking midfielder Andressa Alves is in line for her 50th Roma start, while Giada Greggi could reach a half-century of Serie A appearances for her hometown team.
Fellow Roman midfielder Claudia Ciccotti, though, won't play in this match or any others for a while after suffering an ACL injury.
Her teammates will be striving for one of the most important results they have ever achieved, although it will not be easy by any stretch of the imagination.
The game kicks off at 1:30pm UK time on Saturday.
---
Get in the mood for matchday by learning these AS Roma chants.