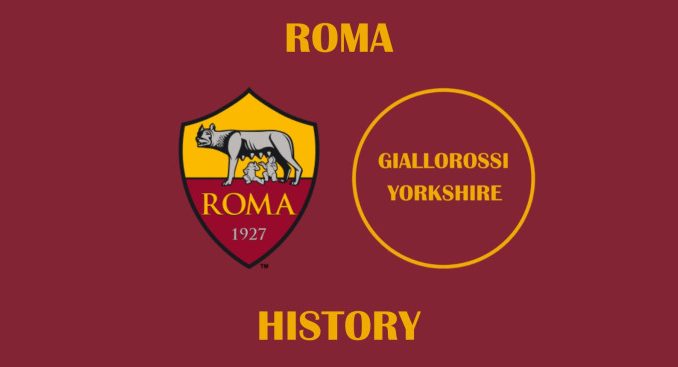 On 27th February, 2022, Tammy Abraham scored the latest of all Roma stoppage-time winners as the Giallorossi beat Spezia 1-0 deep into injury time.
Abraham stepped up to convert a penalty in the ninth minute of stoppage time, which is the latest ever interval at which Roma have won a Serie A game.
It is far from the only time late drama has changed a Roma result. Here are the latest winning goals Roma have scored in matches since the turn of the century.
John Arne Riise – 90+3 (v Juventus, 2010)
John Arne Riise became a popular player for Roma thanks to his tendency to score big goals against big teams. Although as a left-back it was not his main job, Riise went above and beyond to become something of a cult hero.
Midway through the 2009-10 season, by the end of which Roma would fall agonisingly short of a fourth Scudetto, Claudio Ranieri's side earned a big win over Juventus thanks to Riise heading home a cross in the 93rd minute.
Francesco Totti – 90+3 (v Sampdoria, 2016)
You can probably picture the scene. Players drenched after the game had been put on hold due to rain and resumed over an hour later, half-time substitute Francesco Totti was tasked with taking a penalty when the pressure was on.
Embed from Getty Images
Roma had been losing 2-1 when he came on for the start of the delayed second half. But they equalised after the hour-mark and then won a penalty in injury time. Totti took it, later admitting it was the first time he ever felt nervous about a penalty. Nevertheless, he scored his first goal of his final season to bring a ray of sunshine to what had otherwise been a dreary day.
Edin Dzeko – 90+3 (v Bologna, 2019)
Edin Dzeko would later have a strained relationship with Paulo Fonseca, but he actually scored three goals in the Portuguese manager's first four games as Roma coach. The third of those earned a last-gasp win against Bologna in September 2019.
Jordan Veretout took the initiative to drive Roma up the pitch after a free kick, before a perfectly placed cross from Lorenzo Pellegrini met the man he would succeed as captain in the middle. From close range, Dzeko headed past former clubmate Lukasz Skorupski to keep his team on track.
Mancini – 90+4 (v Brescia, 2004)
In December of the season with four coaches, Roma only earned back-to-back away wins in Serie A once – and that was just by the skin of their teeth.
Mancini scored a penalty in the 94th minute to ensure a win on the road from two weeks prior was followed up (after a draw at home) with another three points for Luigi Delneri's men.
Francesco Totti – 90+4 (v Udinese, 2011)
In a game with double late drama in April 2011, Totti had put Roma ahead with a penalty in the second half. However, another iconic Italian attacker, Antonio Di Natale, equalised for Udinese three minutes before the end of the game.
Fortunately, Totti took the responsibility for Roma again by restoring the advantage just in time with a winner in the last minute of four added on. Riise picked him out in the box and he stabbed home to spark the celebrations.
Aleandro Rosi – 90+4 (v Bari, 2011)
Not even a month after Totti's exploits against Udinese, Roma were winning a game deep into additional time again, this time via a less likely source. After his captain had earlier scored a brace to first make it 1-0 and then bring it back to 2-2, Aleandro Rosi turned the ball in with his midriff to make it 3-2 beyond the fourth minute of stoppage time.
It was the last of the three goals the right-back would ever score for the club.
Federico Fazio – 90+4 (v Cagliari, 2017)
In the era of VAR, there was an anxious end to a December 2017 game between Roma and Cagliari that was goalless up to stoppage time. Thankfully, Eusebio Di Francesco's side edged in front just as the game was concluding.
Federico Fazio turned in a cross from fellow defender Aleksandar Kolarov to prompt celebrations. However, there was a VAR check, which only heightened the drama. Fortunately, the goal still stood, so Roma could celebrate for a second time.
Edin Dzeko – 90+5 (v Frosinone, 2019)
Roma made harder work of Frosinone than they needed to in Di Francesco's penultimate league match in charge in February 2019. After falling behind inside five minutes, they went 2-1 up before half-time but conceded an equaliser in the final 10 minutes.
Dzeko bailed them out by bagging in the 95th minute to restore the win. After a forward pass from Daniele De Rossi picked out Stephan El Shaarawy, the winger crossed for Dzeko to convert with the middle of his body. They all count.
Francesco Totti – 90+7 (v Cesena, 2017)
The final goal in Totti's career was a late one. In a February 2017 Coppa Italia clash with Cesena, the captain – completing 90 minutes (and more) for the last time as a professional – sent his beloved club through with a penalty in the 97th minute.
It was the last of 18 goals he scored in the Coppa Italia and 307 overall for Roma, not that its significance was realised at the time.
Tammy Abraham – 90+9 (v Spezia, 2022)
Abraham has been chasing several records in his exciting debut Roma season, and he added one to his collection in February 2022 by sinking Spezia with a penalty in the 99th minute.
No player has ever scored later for the club in Serie A, and Abraham did it in some style from the spot too. Finding the bottom corner despite the opposition goalkeeper diving the right way, the English striker – who later spoke some Italian in his post-match interviews – continued to cement his importance to Roma.
---
Show your support by following Giallorossi Yorkshire on Twitter and Facebook, and subscribe to the monthly newsletter.