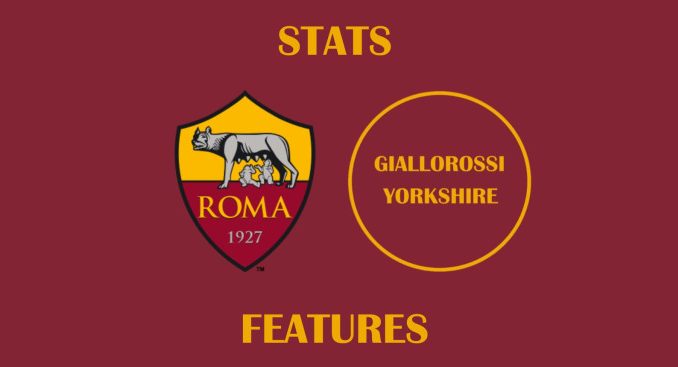 Edin Dzeko proved his importance to Roma yet again on Sunday by scoring the only goal in a 1-0 win over Sampdoria.
The win ensured Roma started the New Year on the front foot, picking up the momentum they were building before Christmas.
Roma stay third in the table as a result, and goalscorer Dzeko also moved third in a specific ranking thanks to his goal.
Dzeko's goals have now been responsible for six 1-0 wins throughout his time at Roma. In the 21st Century, only Francesco Totti and Daniele De Rossi have been the lone goalscorers in single-goal victories on more occasions (eight and seven respectively).
In total, including those from the 20th Century, Totti was responsible for 11 times Roma won 1-0.
One of the most famous examples was in 2013, when he sent a thunderbolt flying past Juventus' Gianluigi Buffon.
There was also the winner against Torino in 2002, where he rounded the goalkeeper and tricked the last defender to slot home into an empty net. That was a somewhat more subtle example of his technique, but a goal for the history books nonetheless.
Totti's successor as captain, De Rossi, scored seven goals for the club that led to 1-0 wins.
For example, his last goal in Roma colours was a winner also against Sampdoria in April 2019. As his career approached its conclusion, he was still making critical contributions for his club.
Now, the baton has been passed on to Dzeko. Nearly one year into his time as Roma's official captain and in his sixth season with the club, he continues to hunt down goalscoring records.
He will never surpass Totti's full tally of 307 goals for Roma. But if he can score the only goal in two more one-goal wins, he will have done so in as many of those games in the 21st Century as his former teammate.
Dzeko's goal against Sampdoria was a well-taken effort as he latched onto a cross along the ground from Rick Karsdorp. It was the latest in a long line of high class strikes from the Bosnian.
One of his most spectacular goals for the club also came in a 1-0 win. Dzeko's volley against Torino on the opening day of the 2018-19 season was exquisite, for instance.
He also scored the only goal in a win over Shakhtar Donetsk in the Champions League the season before, booking Roma's place in the quarter-finals as a result. What happened next needs no reminders, of course.
Di Bartolomei tops all-time list
Dzeko is only half-way to beating the overall record for the most goals for Roma in 1-0 wins.
Agostino Di Bartolomei holds that record, having been the difference maker in such games on 12 occasions.
Totti is one behind him overall with a tally of 11, which Roberto Pruzzo also has to his name.
Amedeo Amadei and Pierino Prati managed the feat eight times, before De Rossi with seven.
That means Dzeko is in joint-seventh place in the overall hierarchy of this specific list. He joins Vincenzo Montella, Bruno Conti, Rudi Voller, Mirko Vucinic, Radja Nainggolan and Paolo Pestrin with six.
Dzeko has been one of the club's best strikers since 2000. With this criteria, his ranking in that era is third only to the club's two most-used players of all time.
Sitting just behind Totti and De Rossi for the current Century, Dzeko is firmly positioned among the Roma greats.
Show your support by following Giallorossi Yorkshire on Twitter, Facebook and YouTube, and subscribe to the new monthly newsletter.