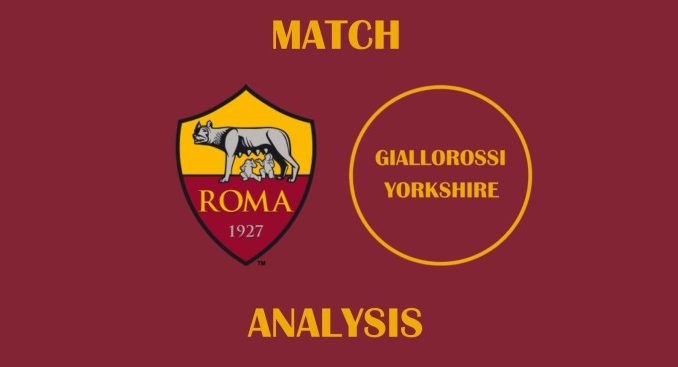 Roma have gone into the international break on the back of a three-match winning run after beating Cagliari 4-1.
Houssem Aouar scored the first goal of the first half and Andrea Belotti scored the first of the second, with Romelu Lukaku scoring the second of each, but a late Nahitan Nandez penalty prevented Roma from keeping a third consecutive clean sheet.
Here are three talking points from the match – one theme starting with A, one with B and one with C.
Actions speak louder than reports for Mourinho
The build-up to the game had been overshadowed by distractions about the future of Jose Mourinho, after Corriere Dello Sport's front-page story that the head coach would be sacked in the event of defeat.
The report was denied by the club, but it added another layer to preparations for the game anyway. If the worst was to happen and Roma lost, it would have been a long international break.
They needn't have worried. Mourinho led his side to a comfortable win, meaning he would have been safe even in the report was true. Alas, we will never truly know.
The important thing was to focus on matters on the pitch and for the players to fight for their manager regardless, which certainly came across in a combative performance.
All three starting midfielders were booked for sliding challenges, for example, which were arguably unnecessary and not a positive, but it was an example of the players putting in a confrontational display that not only was enough to overpower Cagliari, but also enough to silence the recent rumours off the pitch.
Busting myths by working to prove doubters wrong
During recent transfer windows, Roma have had to show faith in ambitious signings that other, more recently successful clubs may have had doubts about.
For example, Romelu Lukaku – welcomed enthusiastically by Roma – has divided opinion at the very top level, as has Leandro Paredes. But both of them had roles in goals that showed their sceptics what they actually can do.
Lukaku has taken a lot of flak before for accusations about his first touch not being good enough, but it was deft for his control of Paredes' pass for Roma's last goal that enabled him to calmly convert a one-on-one chance.
Paredes has had his doubters too, even back in his first spell at Roma when critics argued he only contributed in flashes, but is becoming increasingly functional and providing some important moments. (His assist for Belotti's well-taken goal was arguably the pass of the night). Lukaku's goal debunked some myths about those two players and downsides to their games – or they at least showed their hunger and willingness to improve.
Concentration needs to be kept up
Realistically, the game was won within an hour, which gave Mourinho the chance to rightfully rotate some of his players.
However, the intensity did drop off a bit too much by the lineup that finished the game. Although Roma never conceded from open play, the fact they did invite some pressure from Cagliari could be a point to improve upon.
Nobody was asking for another 7-0, but even if a team isn't being adventurous for more goals, they can still keep control of proceedings with intensity in their possession and concentration off the ball, which wasn't fully demonstrated by Roma.
But three wins in a row is ideal form to enter the break in and the target will be to churn out some similar results after a couple of weeks.