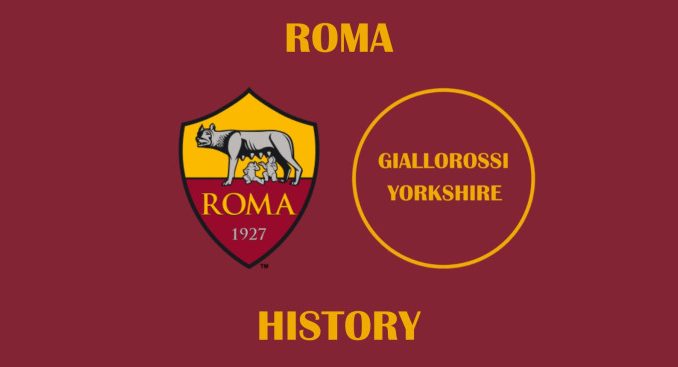 Roma have not had a particularly common association with British players across their history, with John Charles, Ashley Cole and Chris Smalling being the only UK internationals to represent the club.
However, Roma have had a handful of other players with British links – for example, Simone Perrotta was born near Manchester but represented Italy. And it may come as a surprise to some to find out that Roma had a player of British origin as far back as 1929 – in just their third ever season.
The player in question was Alfredo Welby, who was born in Rome in 1910 and was immediately taken into the youth ranks when several clubs merged to form AS Roma in 1927.
While his first name brings strong Italian connotations, his surname does quite the opposite. In fact, Welby's father was Scottish.
That makes Welby the first ever player of direct British descent to represent Roma – although sadly for him, that journey did not last long.
After spending two seasons in the youth ranks, Welby was given his Serie A debut on 1st June 1930, in a match against Juventus. Roma's squad was stricken with injuries at the time, presenting an opportunity to the 20-year-old.
He had developed as a full-back, but coach Herbert Burgess – himself a Brit, having been born in Manchester – took the opportunity to convert him into a defensive midfielder. It became the position in which Welby would spend the rest of his career.
The game against Juventus ended as a 2-1 defeat, despite the prolific Cesare Augusto Fasanelli putting Roma ahead within two minutes. Also within Roma's lineup that day were the likes of Attilio Ferraris and Fulvio Bernardini.
Unfortunately for Welby, it was the last chance he would get with the first team. While he stuck around for another season, he remained in the reserves, before leaving for Reggina in 1931.
Welby spent the rest of his career in relative obscurity, playing for Cosenza, Veliterna and MATER before retiring at the age of 28.
Welby lived on until 1998 – only long enough to see two British-born players, John Charles and Mark Tullio Strukelj, represent Roma.
And with no Scottish national yet to represent Roma, despite his obscurity, Welby still holds a particularly niche accomplishment.